Cogals (pronounce it correctly: kog-al) are meetings of like-minded misfits brought together by the promise of beer, preceded by a bike ride. Cogals are free, open to all, organized by our fellow Velominati and are always followed by consumption of post-ride Recovery Ales and merriment. These are gatherings of unbridled observance of Rule #4.
Cogals differ themselves from other group rides by the meeting the following criteria:
First, Cogals are free, organized and supported through Velominati, though not necessarily a Keeper. Anyone is welcome to join a Cogal. Legally speaking, however, we have no involvement, so if you crash or die, it's your own problem. Please be careful to study the route previously and take precautionary measures to stay safe.
Second, a Cogal is a day-long undertaking that focuses 100% on the bike. The rides are categorized (Casually Deliberate,  Rule #5,  Rule #10, for example) but are long. This is what you're doing today, nothing else; see  Rule #4. Rides can be any length, but a minimum distance of 130km should be expected.
Third, Cogals always include a session of Malted Recovery Beverage Consumption after the ride. Whenever possible, it should also include a pre-ride espresso.
Not all the events in The Cogals are actual Cogals. We also post rides and events that are of interest to the community, as well as Keepers Tours, which are Velominati-hosted, paid cycling Tours tailored to the tastes of a velominatus.
Any member of the community is welcomed to organize a Cogal. If interested, either post your interest below or email us with the following information:
Date of Cogal
Starting Address (ideally somewhere neutral, like a café or park)
Route (MapMyRide, Bikely, or Strava)
Ride Classification (Casually Deliberate, Rule V, Rule VV, or suggest another)
A paragraph describing the Cogal
Upcoming Cogals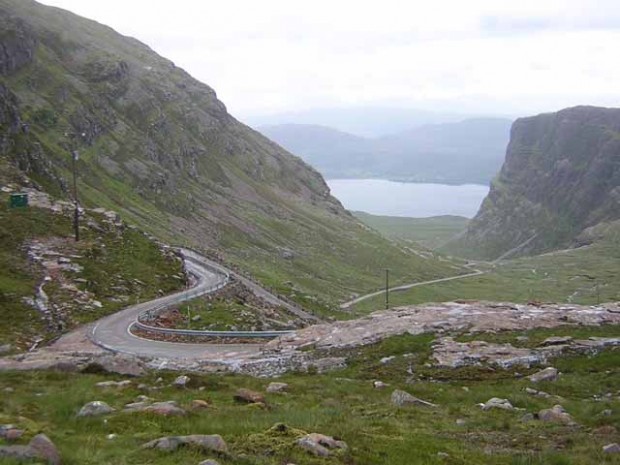 Perfection
The fifth Cogal to be held in Scotland will tackle what is considered to be the UK's toughest road climb, the famed Bealach Na Ba (Pass of the Cattle) Wester Ross. Rising from sea level to 626m in 10km, this jewel is the closest thing to a true Alpine pass that Britain has to offer. For anyone thinking that this is it, be advised that the total climbing for the 144km ride is 2770m and this is only on day 1. Day 2 will be shorter (70km)but being the Scottish Highlands will not be flat. Did I not mention that this is a weekend event? Hell yes!
Lodgings are available in the Kinlochewe Hotel where pre ride espresso and post ride recovery beverages will be taken. The hardy will share the attached 12 bed bunkhouse whilst those who demand a greater degree of comfort can stay in the hotel itself. Tel 01445 730253 to book in.
Join us UK based Velominati, for what will undoubtedly be a rugged classic.
Route Day 1: http://www.strava.com/routes/98589 Day 2: To be decided over beer.
JohnB
Event Details
Date/Time
Date - August 23, 2014 - August 24, 2014
8:05 AM - 8:30 PM
Location
Kinlochewe Hotel
Cogal Details
Route Details

Ride Classification