Midwinter Cogal Report: Amsterdam-Utrecht 2013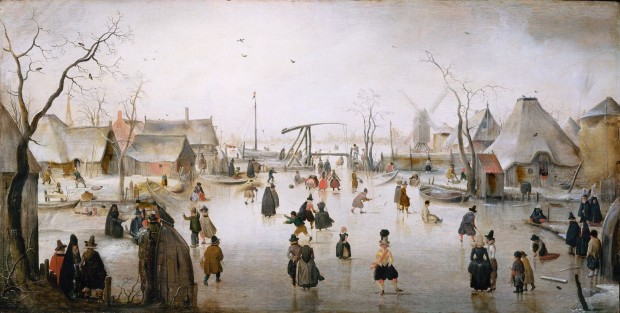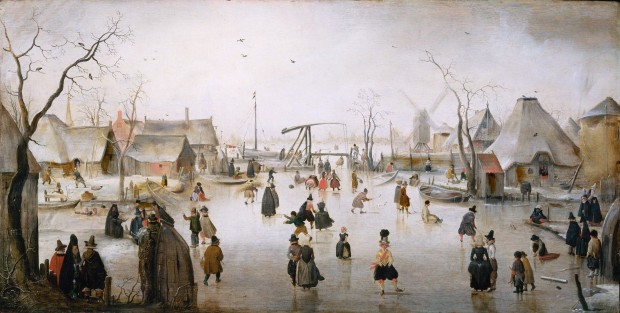 @Marco's take
Somewhere midway, I realized: looking fantastic while riding batshit fast through unknown territory in Rule #9 conditions in mid-December is hard.
The shortest day seemed appropriate for a winter Cogal. It is what one does that day. With abundant Rule #9 conditions, one wouldn't want to dwell too long upon it.
Only strong riders showed up around 08:45 in the am. We had our pre-ride espresso and duly left the fortified town of Muiden at exactly 09:0V. We headed South-east, riding two abreast, slightly hindered by the wind blowing with gusts of up to 70 km/h. It didn't really rain yet. It was more of a refreshing drizzle. On our minds, among many things, were the fellow Velominati riding at that very same moment in Scotland. We were ready. Nothing was going to stop us.
After two hours we stopped for a coffee (and apple pie with whipped cream, as is customary in our peculiar, swampy country by the sea). Reinforcements were inbound. Two more strong riders showed up. Although they were not in for the full Cogal, their arrival was appreciated. Little did I know that these hard men would take my companion Velominatus and I on a rollercoaster ride through a breathtakingly beautiful piece of the Netherlands called the "Utrechtse Heuvelrug". The climbs are not really steep, but they are long, plentiful and unrelenting. The pace was high, the turns at the front were full of intent and the weather seemed to worsen by the minute.
I punctured twice. Many comments were made, but both times I managed to slide in the new tube within five minutes. You don't want to keep anyone waiting, right? The last hour and a half @Ruud and I rode back, helped by some tail-wind and cooled down by more serious rain.
After exactly 131 kilometers we arrived back in Muiden. With our recovery ale (Leffe tripel, what else?) we ate some 'bitterballen' (highly recommended to any and all visitors to the Netherlands) to replenish our protein levels. I had a fantastic ride with excellent company. I was proud to be part of what possibly was the first Cogal on the Old Continent.
VLVV!
Convener's take
I needed my lights, as I set out for the meeting point a little after eight, and wondered who, if anyone, would show. The announcement on the site had brought no responses, and after a couple of dry days, the weather had turned wet and windy, though it was still fairly mild. So my high point of the day was seeing the-rider-currently-known-as-@Marco lift his bike from his car down the street from Café Ome Ko in Muiden. Of course there are Velominati on the old continent, you just need to make proper use of the site to bring them together. In Lage Vuursche (at the Vuursche Boer pancake restaurant once owned by team TI-Raleigh legend Gerrie Knetemann) Luuc "iron skull" Kooijmans and Wim "King of the Dolomites" van Heumen joined up. We wondered if the clip-on fender attached to the convener's bike was actually permissible, but no one could remember a Rule explicitly banning these. On a wet outing in late December lasting a total of eight hours, the convener in any case was glad to have it. The same went for his waterproof socks. @Marco certainly agreed there, because he too was wearing a pair. Even though at times we got a nice, four-man rotation going, it soon became evident that in the circumstances, going all the way to the Amerongse Berg would be one or two hills too far. However, with brisk ascents of the Doornse berg (twice), the Ruiterberg, the Hoogstraat, and finally the riser toward Austerlitz to top it all off, we had nothing to be ashamed of. The Utrecht guys had it easy, because that middle part it hardly rained at all. The same cannot be said for the last 40k. Not that we complained. It was December 21; this was the first ever Cogal in Holland and possibly the entire continent of Europe; we were on it, embodying Rule #9; and with more than 100K under our wheels, we still felt pretty good. Only pretty good, however. Back in Muiden, while my companion put his bike in the car, I quickly went ahead to Cafe Ome Ko for a hot chocolate. I had to get back out there again, after all–ten more kilometers into the damp and rapidly moving air to get home–and it seemed like a good idea to ingest something warm ahead of the required malted recovery beverage. For me, the latter functioned more like Jan Raas's famous "champagne bidon," reportedly handed to him from the team car to boost his courage at the end of a race. I would not have felt the pedals those final kilometers anyway. An uncertain proposition only a few hours earlier, this Cogal had actually taken place, the weather had been most appropriate, and the company even better. Watch for us around June 21. Join us, if you're actually serious about being a Cyclist.
[dmalbum path="/velominati.com/content/Photo Galleries/[email protected]/Amsterdam cogal/"/]