Don't Be An Ass: Just Say No To Bad Lycra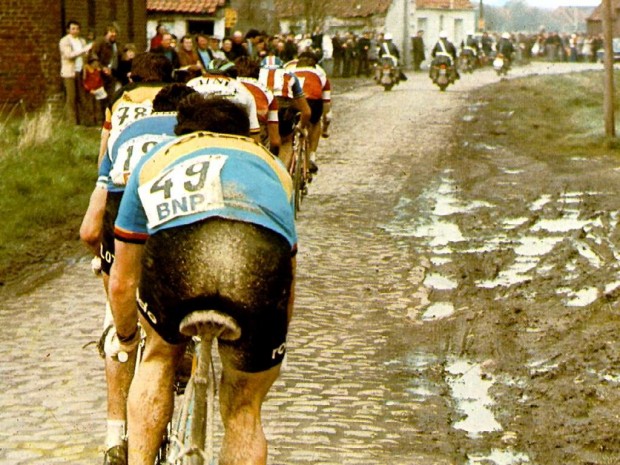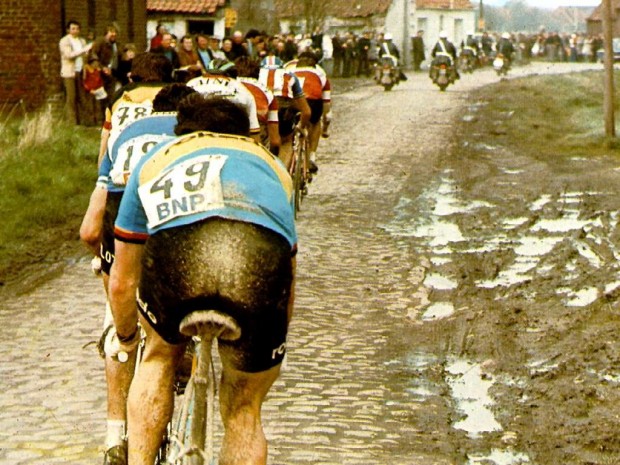 I didn't think this article would ever need to become reality. I thought we could safely file this one in the "Obviously Not Allowed, Fucktards" bin alongside the Rules for reflectors, kickstands, and recumbents.
But I stand corrected.
I've been playing around with clever, subtle ways of phrasing this, looking for the right touch to send the message across. Then, after longer than I care to admit, I came to the realization that we're talking about not showing your crack to the riders behind you in the pace line. There's not a lot of room for subtlety in this message.
So here your have it: Don't wear see-through Lycra. No whites down below, especially on Rule #9 days. A general rule is the darker, the better, and it may not be worn out in any way. Especially not in the butt area. Which is where it wears out first, by the way. Also note that it should be freshly laundered (by hand, if you have any sense at all), because no one wants to spend their time drafting you doing their best not to breathe. That more or less defeats the purpose, you see. And it should all match and look nice. And don't mix colors distastefully.
There is a story I feel compelled to relate, as a matter of example, for any of you cheap tightwads who don't want to invest in a new pair of bibs. (They are way better now than they were when you bought those old ones, incidentally, so take the plunge, you won't regret it. The chamois aren't even chamois anymore.)
During my tenure racing with the St. Paul Bicycle Racing Club (SPBRC), despite being a habitual solo-trainer, I was pretty good about joining the twice-weekly group rides, which were also always open to the public. On one particular day, a rider clad in primarily neon and fluorescent colors and Oakley Blades toed up to the group and we chatted a bit. Ex-racer, he had been really active in the early 90's before Life took over and he fell out of the sport. But he was back, getting in shape, and looked to be pretty fit.
Already a Velominatus, I immediately took note of his TVT-built LeMond frame. In fact, it could have been a replica of LeMond's 1990 Tour-winning machine, were it not for the classic-bend bars (instead of Scott Drop-Ins) and lower-end Campy kit, complete with the Campy-only gleam of the polished aluminum bits.
As we rolled out, it became immediately obvious he had modeled himself completely after LeMan; his back was stretched flat across a long top tube and stem, his black Regal saddle was crammed way back on its rails, and he only shifted if his cadence dropped below 60 rpm.
But he was obviously very skilled – and having a blast feeling the energy in the ride. I imagine it felt great being back in the bunch. Everything about him oozed "experienced racer"; he was always attentive, always getting out of the saddle as he glass-pedaled on his way back from the front of the pace line, looking for the gap in the line where he would fall back in.
There were some issues, however. He was a little too eager to jump in, taking gaps that were really just training-ride-lazy bike lengths for race-day opportunities to fill the line. I was on a lazy day, letting gaps open that I shouldn't have, but which weren't invitations to jump in.
Nonetheless, he read the group like he did, and he kept jumping in right in front of me. Which wouldn't have been so bad if his bib shorts hadn't been worn out completely right across the area that doctors call the "crackal region". It was tolerable as long as we were riding on flats or climbing where I could look at his rear wheel or past his shoulder. The worst was when he would get into his tuck on the descents, where I had the choice between risking my life by not staring at his redeye or…staring at his redeye.
If it were possible to poke out my mind's eye, I would. But I can't. So, I implore you, please, please, wear only freshly laundered kit when riding in a group, and never, ever, wear see-through Lycra.