The Elements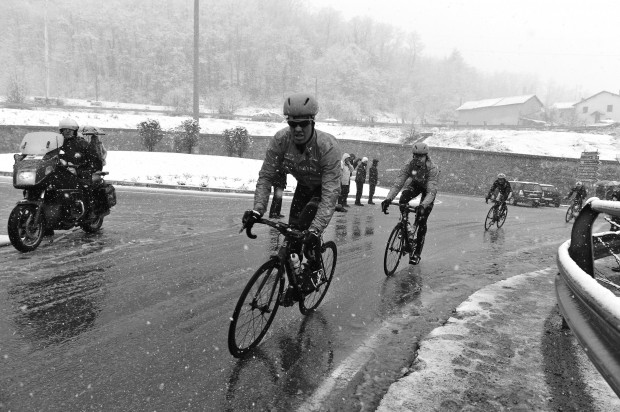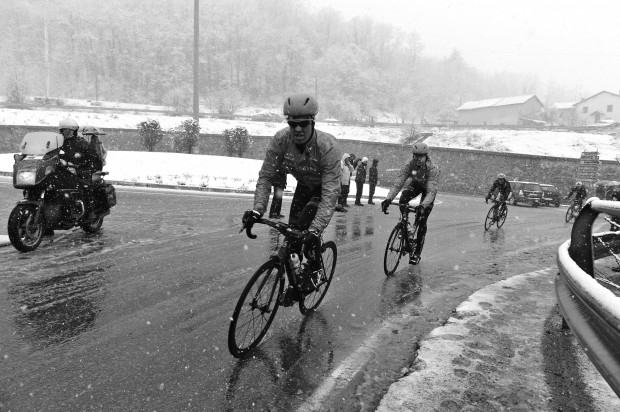 Water is an asshole, at least when it comes to bicycles. So is wind, now that I think of it; I don't love it, unless its at my back, but that rarely seems to happen even on out-and-back routes. Fire's not winning any prizes either, unless you're talking about the hunk-a-hunka burnin' V. Even le soleil isn't scoring points for either the bike or the rider, unless given in carefully-controlled amounts, a fact which has large portions of the Pacific Northwest – perhaps the gloomiest place on Earth – buying up more high-SPF sunscreen and sunglasses per capita than any other place in the civilized world.
In other words, Nature's a bit of a beyotch.
As far as our bikes go, water seems to be the biggest of these opponents. When I rode the 7-hour Heck of the North over clay-gravel roads in wind and rain; the wind was unpleasant but it left no indelible mark on me, apart from some sore muscles. The rain, on the other hand, combined with the clay from the roads to form a slurry that destroyed every bearing in my bike save one – not to mention the quarter cup of slurry that found its way into my chamois. The replacement bearings took a few weeks to source and install; the damage from the sandy chammy took over a month to heal. Water – and the additional wear it imposes on the machine (and sometimes our bodies), is not to be under estimated.
Water also introduces direct challenges while riding, the nuances of which can be explored while climbing or cornering by means of spinning out and crashing, respectively. Things get particularly interesting right around the freezing point, where the laws of physics governing cornering take on The Price is Right rules.
I have long espoused the merits of riding in bad weather; it removes the seductive qualities of riding a bike that see the weekend warriors flocking to the sport in droves during the summer months. In bad weather, the simple act of going out is already enough to make you feel the strength of your resolve as a Cyclist. But the fundamental pleasure of riding remains the same, with the added bonus of the clothing we wear making us look like the hardmen from Belgium and the dripping of water from our cycling caps serving as a metronome as we tap out our lonely path towards Mount Velomis.
We don't ride because we love tree-lined boulevards and sunny afternoons; we ride because we love testing ourselves against our minds and the elements. There is a simple pleasure to be found in enduring a challenge; to learn to face hardship with a welcoming smile is a gift that riding a bicycle uniquely helps us discover.