In Memoriam: Fiorenzo Magni, December 7, 1920 – October 19, 2012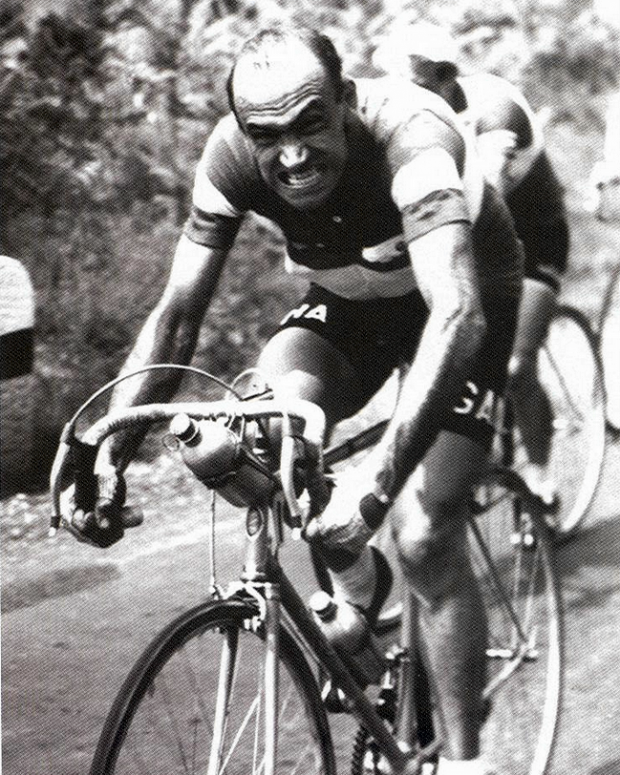 The Velominati mourn today the passing of Fiorenzo Magni, perhaps one of the Cycling world's greatest living example of the spirit of The V and all that surrounds it.
Magni was the original Lion of Flanders, a feat heightened somewhat by his being Italian, not Flemish – though the Flemish had little to argue with after he won de Ronde three times in a row. He also famously used an inner tube tied to his stem and held between his teeth in order to compete in the Stage 13 time trial of the 1956 Giro d'Italia. Because quitting is for quitters, not hardmen. He finished second, a feat which we was more proud of than his three previous Giro titles.
Our sport is one of mighty peaks and valleys; the heights we reach are made great by the depth of the valley we have climbed from. Today, Magni has given us a monumentally deep valley. His passing leaves a void which may never be filled; men like him are rare in any age, but certainly the age in which we find ourselves presently. We shall walk this valley with honor and remembrance.
Magni was 91 years old, and suffered an aneurysm in today's early morning hours. More information available at CyclingNews.com.
[dmalbum path="/velominati.com/content/Photo Galleries/[email protected]/Magni/"/]