Velominati Super Prestige: 2011 Eneco Tour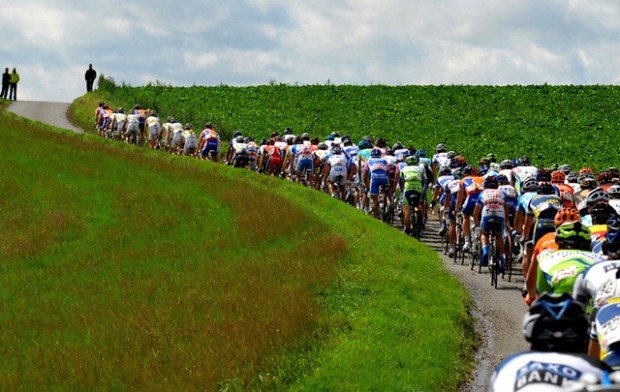 "The what Tour?" The question sounds less like a question and a bit more like an accusation. We're sitting in Gianni's home on Maui and I've just answered a query as to what I'm doing with a computer on my lap when the weather is too nice to justify such a thing.
Even a man as familiar with cycling as Gianni can be forgiven for not knowing the race by it's new name, the Eneco Tour. The race used to be the Tour of the Netherlands and like the Amstel Gold Race, has enjoyed considerably more success than did the Eindhoven Team Time Trial which boasted a field of least one team each year it was held.
Originally the Tour of the Netherlands, the race now features a parcours through the Netherlands as well as Belgium. As far as preparation races go, it serves as a sort of bizarro preparation for the Vuelta, in the sense that racing in the lowlands would be good way to get ready for a mountainous Grand Tour. Never mind all that, we're back racing in the VSP and we're in Dutch-speaking country and I love it. I hope you enjoy lots of helpful translations of Dutch phrases you don't care about (and probably didn't hear) from yours truly, because that's what you'll be getting for a full week. And I hope you like the color orange.
With that we kick off into the last minor-stage VSP of 2011 for the Eneco Tour. Being a week-long stage race, the points on offer are 7 for first, 5 for second, 4 for third, 3 for fourth, 2 for fifth, with the usual allotment of bonus points for getting the rider right but the place wrong.  Also, there are no rest days, so no rest day swaps, but we will have our usual approach for riders who drop out. And, all you Rule #5 apologists out there will be happy to know that we now officially have abolished the 10-minute rule. Piti Principle applies as always. Also review the guide, being careful to note that the rules have changes a bit this year, and we may not have completely updated the guide yet, so if there's a question, ask.
Best of luck to all.