Velominati Super Prestige: Amstel Gold Race 2014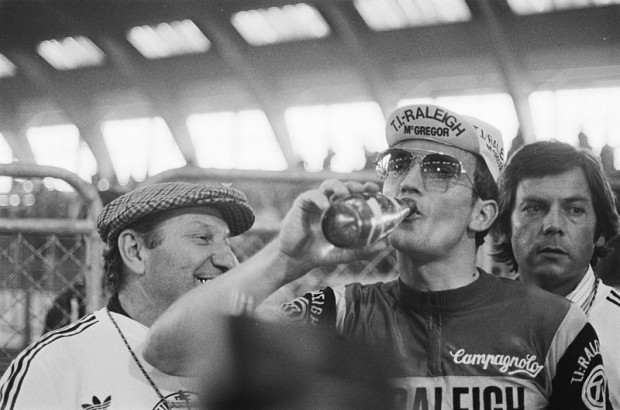 The Amstel Gold Race, 251 km from Maastricht to Valkenburg, the hard way. There appears to be no flat sections longer than ten meters. There are thirty-four mean little climbs to ruin the legs. We have moved on from the real Spring Classics. There is no rest in this VSP; The Ronde and Roubaix were amazing but we must continue. Legs that are smoked from those races are not lining up for Amstel. We are moving into Phil Gil territory. Regard the former winners from 2004 to 2008.
2008 | CUNEGO Damiano
2007 | SCHUMACHER Stefan
2006 | SCHLECK Fränk
2005 | DI LUCA Danilo
2004 | REBELLIN Davide
Obviously, having the right pot belge mix working for these climbs paid off back then, especially for Schumacher, not a rider who would have been an obvious pick for any race. I'm not implying Phil Gil is on the juice but I am implying this is a race for the powerhouse speed climbers, like him or Valverde. Again, not implying, just saying.
For those who wished to squander a pick on Gesink (I'm looking at you Strack), you have been saved. He is out. Maybe Laurens ten Dam, Velominati Rules reader will represent the home country and win it all, or not. Here is the start list. Veel succes!
The points from the Amstel Gold VSP count towards the overall prizes. So check the start list, review the VSP Scoring Guidelines and get your picks in by the time the countdown clock goes to zero at midnight PDT on Sunday the 20th. If you think we mapped one of your picks wrong, use the dispute system and we'll review it. Also remember to be precise enough in your description so we know which rider you mean; in other words, if you enter "Martin", we will use our discretion (read: wild guess) to decide if you mean Tony or Dan – and that choice will not be negotiable once the the countdown clock goes to zero, so be sure to give yourself enough time.
Don't forget we've got three major prizes for the season-long VSP:
First place overall wins a Veloforma Strada iR Velominati Edition frame in addition to the customary VSP winner's VVorkshop Apron
Second place overall wins a set of hand built CR Wheelworks Arenberg wheelset in a custom Velominati paint scheme laced to orange Chris King hubs. (CR Wheelworks is Café Roubaix's new wheel goods brand.)
Third place is you're fired or overall wins a full Velominati V-Kit with accompanying custom orange Bont Vaypor+ road shoes.