Velominati Super Prestige: Chrono Des Nations Féminin 2014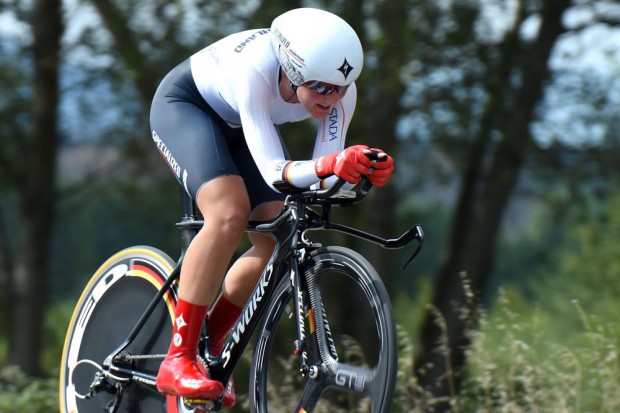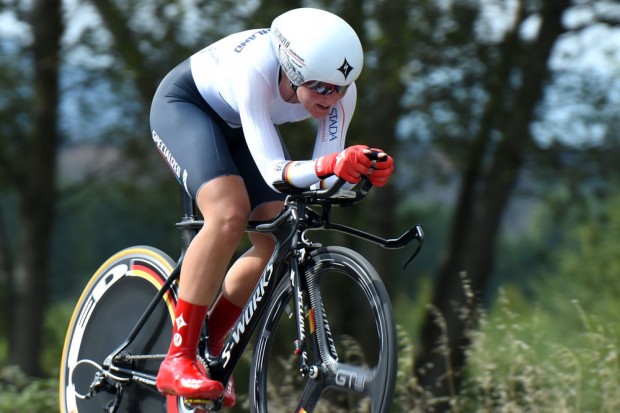 I have an idea. If Mr Cookson and the UCI are eager to lift women's cycling up, why not sponsor a women's race for each of the Monuments of the sport? A Giro di Lombardia Féminin would be a much better end to the season than the Chrono Des Nations. Each Monument would have an earlier start time than the men's, a slightly shorter course and finish at the finish. Tis a pity Oprah is not into bike racing, well not her personally, but into throwing money at sponsorship. Is money the problem?
Without doing any research, as that is the Velominati way, women's team sports have had trouble where individual sports like tennis and golf, have flourished. Maybe US women's basketball and soccer football are more popular than I realize. Men are not going to rabidly follow women's basketball, it needs a women's fan base to work. Are there enough women watching women's bike racing? Can an entire fan base be grown? Are women too smart to spend their time following professional sports…gulp?
OK, while you consider these questions, or don't, here is a start list of racers I have never heard of. While the overall VSP podium may have been decided, there are still some bragging rights to be gained tomorrow. If anyone has a better start list please put it in a comment and I'll link to it. This is your last chance to delgado in 2014.
[vsp_results id="31311″/]