Velominati Super Prestige: Gent Wevelgem 2014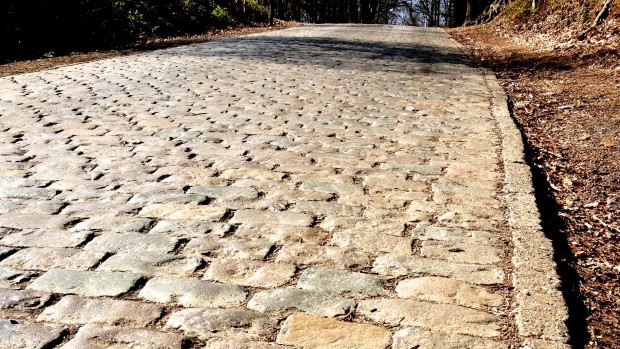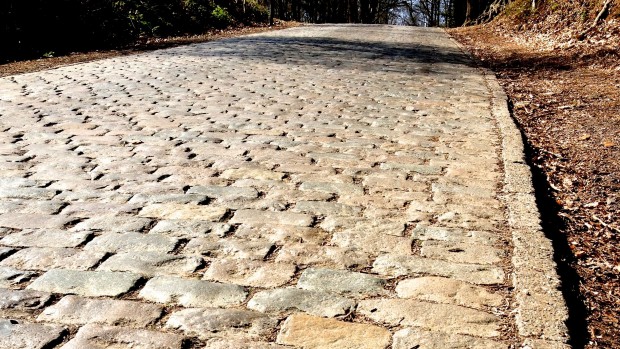 The Kemmelberg is a brute. In my opinion, its the hardest of the cobbled climbs in the Spring Classics; it has a high speed tarmac approach that saps the guns of their snap. The transition from tarmac to cobbles is awful, the stones are very badly laid throughout and if you don't hit it just right, you'll come to a standstill. The cobbled part of the climb is long enough to make you consider a plea-bargain with any deity willing to listen before it ends with a brutal 23% ramp with good cobbles. The length, the camber, the gradient, and the way the stones are laid combine in a way that makes you feel every centimeter of the climb.
Gent Wevelgem is considered a sprinters classic, but it's a shock considering how many climbs are along the route. I can't imagine the Italian curses that must have escaped Cipollini's mouth along his bumpy way to winning the race. No wonder he chucked the odd bidon at a motorbike.
I miss the old setup of the Cobbled Classics, with the Ronde on Sunday, Gent on Wednesday, and Roubaix on Sunday, but on the plus side, now we get to drool over the racing for three weeks instead of just one. So, check the start list, review the VSP Scoring Guidelines and get your picks in by the time the countdown clock goes to zero at midnight PDT on Sunday the 30th. If you think we mapped one of your picks wrong, use the dispute system and we'll review it. Also remember to be precise enough in your description so we know which rider you mean; in other words, if you enter "Martin", we will use our discretion (read: wild guess) to decide if you mean Tony or Dan – and that choice will not be negotiable once the the countdown clock goes to zero, so be sure to give yourself enough time.
Don't forget we've got three major prizes for the season-long VSP:
First place overall wins a Veloforma Strada iR Velominati Edition frame in addition to the customary VSP winner's VVorkshop Apron
Second place overall wins a set of hand built CR Wheelworks Arenberg wheelset in a custom Velominati paint scheme laced to orange Chris King hubs. (CR Wheelworks is Café Roubaix's new wheel goods brand.)
Third place overall wins a full Velominati V-Kit with accompanying custom orange Bont Vaypor+ road shoes.
Good luck, and don't lose your Rule #43 spirit.
[vsp_results id="29351″/]
[dmalbum path="/velominati.com/content/Photo Galleries/[email protected]/VSP Prizes/"/]