Velominati Super Prestige: Trofeo Alfredo Binda 2014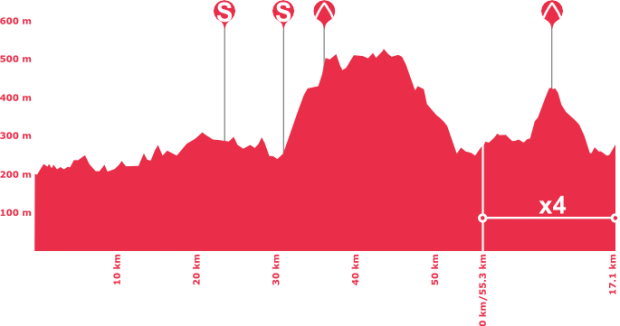 This is the kick off of the VSP for women's racing, though the women have already kicked it off with the Ronde van Drenthe in the Netherlands. Now it's down to Northern Italy, Varese, by Lago Maggiore, but this is a climbers course, more in the mountains than by the lake. And yes, Sunday is also Gent-Wevelgem for women but Trofeo is part of the women's World Cup so it is the race of choice (unless you are a sprinter who likes cobbles and wet Belgian weather).
If you fancy doing well in this year's VSP then you had better be studying up on the women's racing. Podiumcafé always has some well informed articles on women's racing, in addition, velofocus is worth a visit. Last year's winner was Elisa Longo Borghini. This year's winner will have to be a strong climber, descender and if last week's Milan-Sanremo's weather was any indicator of anything, tough as nails.
If any well informed individual would like to submit a guest article on women's professional racing in 2014, we, in the Velominati Super Bunker would be open to that. Lastly, we hate whiners, so if you get confused about your time zones and nap schedule, and miss placing your picks, Rule #5. Start list is here.
[vsp_results id="29361″/]