Velominati Super Prestige: Giro di Lombardia 2014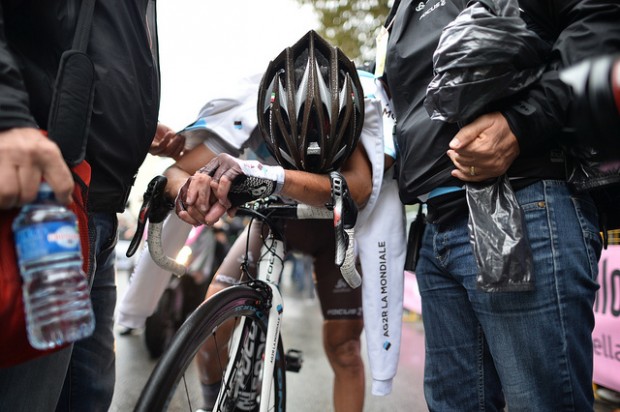 I'm getting too old and cranky for all this race schedule changing. I know they already did this last year and presumably I had the same gripings then, but Lombardia is supposed to close out the season and I'm downright angry that Paris-Tours is closing out the books now; it only seems right that one of the most beautiful races should close out the season, not some sprinter's classic that even The Prophet didn't bother to win.
Speaking of the end of the year, this season has blown by; it seems only a moment ago that the cobbled classics were in full flight and the whole of the season was stretching out before us. That confirms it: Time is an asshole. On the other hand, time always provides another season so I guess that's a redeeming quality.
Ok, the caffeine is kicking in and I'm now capable of an emotion other than resentment, so lets get more positive. There's a beautiful race coming this weekend so get stoked! We have a newly crowned World Champion whose choice of bib shorts color to scrutinize. This is important work, people, and no one else is going to do it. His team has a strong track record for pairing leader and championship jerseys to team-issue bibs, with the glaring exception of Der Panzerwagan's white (and bloody) skinsuit. My money is on team-issue.
Remember we have some major prizes on offer; @il muro di manayunk has a solid lead, but if he's out of the points and Der @Steampunk has a good showing, anything can happen. (That might not be true, it might be mathematically impossible but I don't feel like doing the math.) So prognosticate on the start list and get your picks in by midnight on Saturday Pacific Time (or when the clock goes to zero). Cheers, and good luck.
[vsp_results id="31190″/]