Velominati Super Prestige: Giro d'Italia Femminile Internazionale 2013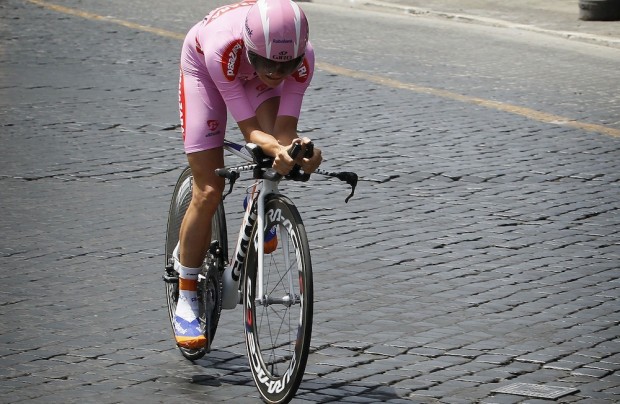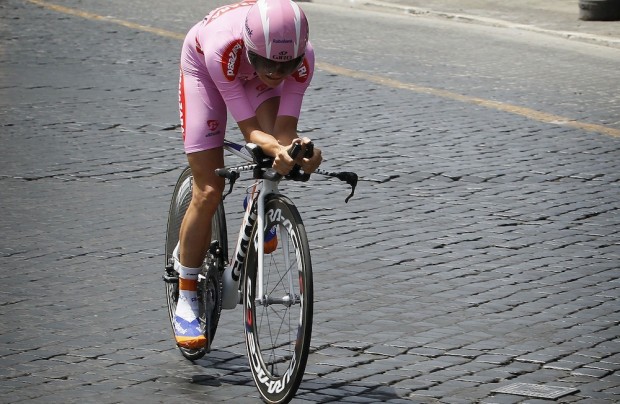 This is the women's Giro and it just happens to take place in early July, bad timing or good timing, at least the Italians step up and do a mini-Grand Tour. Here is the start list. Unfortunately we cannot be giving away more bikes and wheels for this race, but bragging rights and points are useful. Do I have any insightful things to say about this race? No, I don't know anything about it and it's not that I'm not interested. There is very little coverage of women's racing that I ever see, in print or on television in the USA. I'd watch women racing in Italy. I'm not getting up at midnight to watch streaming video of it, sorry. I didn't do that for the men's Giro. The Tour will suck a lot of reporting over to France but hopefully there are a few sage reporters and photos who know women's racing and Italy are a great combination.
Marianne Vos, Marianne Vos, can someone beat Marianne Vos? I like her, she seems a very nice person and a supremely gifted cyclist but really ladies, someone has to step up. I am a broken record about this. Maybe she is Ellen Merckx and no one will dominate so when she retires but I would love to see many other badass women up on the top step of the podiums too. Let it begin this Sunday. And don't Delgado yourself out of this VSP with TdF fever.
From Giovinazzo to Cremona, the Giro Donne
Stage: 1 – 30 June : Giovinazzo – Margherita de Savioa, 124.30 km
Stage: 2 – 1 July : Pontecagnano Faiano, 99.60 km
Stage: 3 – 2 July : Cerro al Volturno , 111.60 km
Stage: 4 – 3 July : Monte San Vito – Castelfidardo, 137.20 km
Stage: 5 – 4 July : Varazze – Monte Beigua, 73.30 km
Stage: 6 – 5 July : Terme di Premia – San Domenico , 121.00 km
Stage: 7 – 6 July : Corbetta , 120.00 km
Stage: 8 – 7 July : Cremona ITT, 16.00 km