Velominati Super Prestige: La Course 2014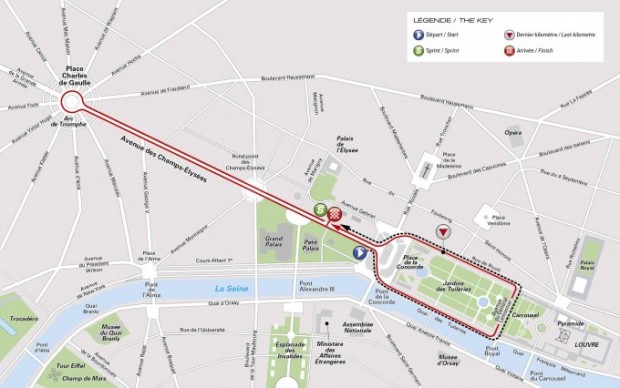 It has been many years (25!) since professional female cyclists have raced on the cobbles of the Champs Elysées. While running the Giro Donne concurrently with the Tour de France makes no sense to me, this Sunday's women's race does make sense. It should be the model for a Women's Tour de France: the route, infrastructure, roadside fans are in place already. By default, this Sunday's race should get the most TV coverage of any women's race this year. That is more a commentary on how little TV coverage women's racing gets, but everything is already in place to cover the last day of the Tour, why not use it? Luckily M. Vos is behind this race being the beginning of something bigger, and when Marianne Vos is pushing something, it gets pushed all the way.
So, your Froomy and Bertie picks crashed out your plans for VSP domination? Your desperate, pallid rest day swaps did not garner enough points? Are those orange Bonts receding over the horizon? Well, buck up and do your homework, these are quality one-day race VSP points for the earning of awesome season-end prizes. Here is an imperfect start list. Keep an eye to the count down timer on the VSP banner or your name will be Delgado.
[vsp_results id="30444″/]