Velominati Super Prestige: Men's Elite Road Race 2013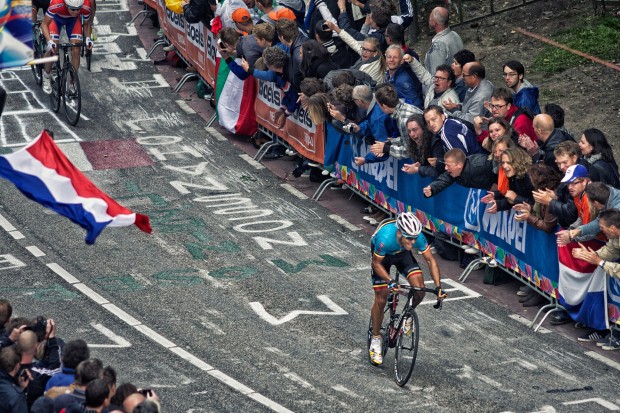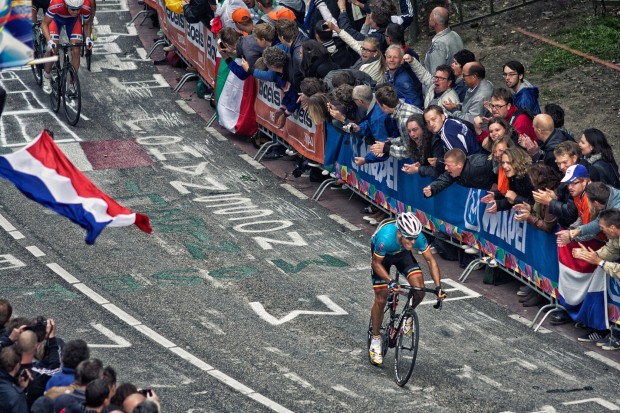 The world championship road race stands out among all other one-day races as the one where the winner is awarded both a curse and a jersey to carry for the next 12 months. It also inspires way too many riders to wear white bibs, which is an alarming trend in itself and one which I hope Brian Cookston, the new UCI President, prioritizes over the doping problem – let's face facts: white shorts on rainy days does more damage to Cycling's image than any doping scandal ever could.
Be that as it may, I often find myself wondering if its easier to win a Grand Tour or a one-day race. Certainly, winning a Grand Tour requires focus, discipline, and performance across a wide range of terrain and over a long period of time, but it also offers the opportunity to recover from a bad moment and to take advantage of the days where the terrain or discipline suits the qualities of the rider. A one-day race, on the other hand, is shorter but also less controllable. All in, no net; a moment's inattention could be disastrous and in an instant your chances could disappear up the road.
The World Championships are also the only race which has brought Mary V to tears after narrowly losing the title. The Dutch don't cry easily, especially not the ones who bleed pure V.
The Worlds are always a live wire of a race; the national teams mean the riders are riding for and against their usual teammates. Team unity is always a question, and loyalties are hard to predict. All for one and one for all, until a mate goes up the road and suddenly things start looking blurry. Throw in a circuit race, a big climb you ride 17 times, a steep ramp about V km from finish, and you've got yourself a race Nostradamus would have a chore predicting.
The Men set out in what is predicted to be horrendous weather on Sunday, September 29. Check the start list, rattle the bones, and put your picks in by the time the clock goes to zero. Good luck.
[vsp_results id="27411″/]