Velominati Super Prestige: Men's Olympic Road Race 2012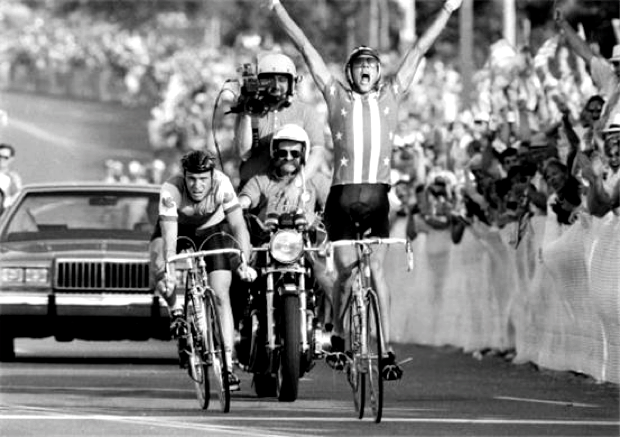 You can all wave "goodbye" to your Post GT Depression Syndrome, because the Men's Olympic Road Race is only three days yonder. I don't typically give two shits about this particular event; while contested by national teams, unlike the Worlds it appears as just another one-day race on a calendar filled with events that carry much more historical and nostalgic significance. What's worse, it seems the brilliance has faded from the flame of Olympic Spirit – after all, what is an international sports rivalry without the associated political Boggie Dance of Political Superiority? Merckx, I miss the Cold War.
But this time is different. Contested in London over a route that may or may not favor the squat little speed demon Mark Cavendish, the Cycling world has been abuzz about whether his presence on Team Sky alongside Pippi Longstockings implies his impending doom or his certain success – because everyone knows those are the only two possibilities. Be that as it may, the route boasts to be lumpy enough for breakaways or small field sprints, which makes this particular Velominatus, for once, really excited to see what happens. Oh, and as a special request to the riders, if we could keep everyone off the juice this time round, that would be peaches and creame.
With that, check the start list and pretend like that is going to help you make your predictions. Then look at the route and do the same before making a wild guess and hoping you come up good. One-Day VSP rules apply; get your picks in by the time the countdown timer goes to zero and pray for daylight.
Good luck.