Velominati Super Prestige: Milano-San Remo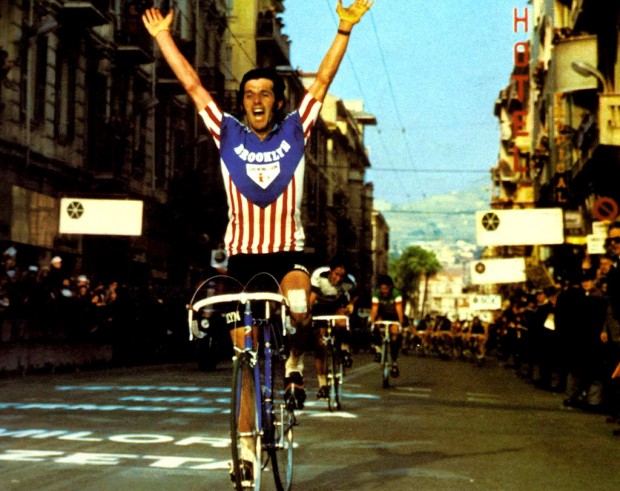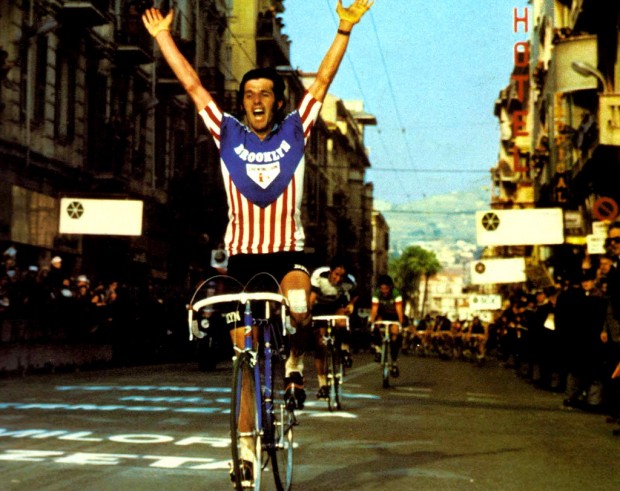 The second annual Velominati Super Prestige kicks off with La Primavera, Milano-San Remo on March 19. The first Monument of the year, MSR is the first true showdown of the year where all the big names will be en forme and willing to sell their mothers to notch this prestigious win.  Although known for its famous climbs including the Cipressa and the Poggio, it isn't the terrain that poses the greatest challenge in this race, but it's distance.  At almost 300km, this race is a monster. Without having ever ridden it, I can tell you with zero confidence that the Poggio is not a steep or difficult climb, but with a big pile of kilometers already ridden, even its moderate gradient will weigh heavy in the legs.
MSR often finishes in a bunch sprint, but not always. With a well-timed attack on the Poggio and more than a handful of seconds buffer before starting the descent, riders with technical descending skills (sorry, Les Freres Grimpeur, never gonna happen) can stay away and spoil the day for the fast men.
We find ourselves with a pile of data gleaned from watching Paris-Nice and Tirreno-Adriatico, but La Primavera happens to be enough of a wild-card that all that data will only serve to cloud judgement. Our advice? Take out the radio earpiece to and vote on feel.
The winner of this VSP edition will earn an "Obey the Rules" bumper sticker  and all reader's points qualify towards the final prize of the free personalized Velominati Shop Apron.  This year we've enhanced the entry mechanism; if you are inclined to enter, simply post your predictions for the top five placings in the designated area above the posts section, bearing in mind that entry/modification of picks closes at 5am Pacific time on the day of the race.  Check the Super-Prestige main page for rules and scoring information.
Good luck.