Velominati Super Prestige: Paris-Roubaix 2014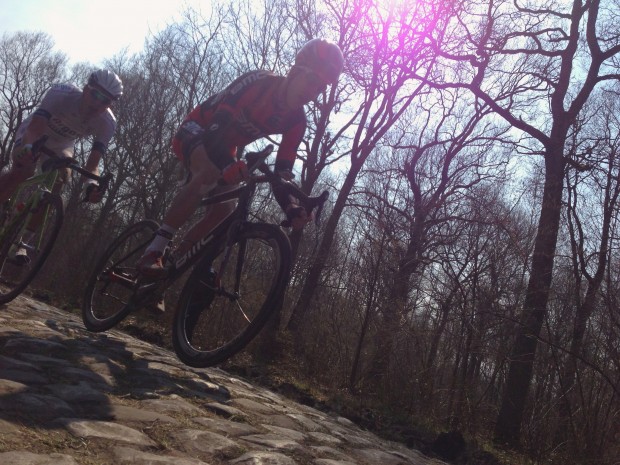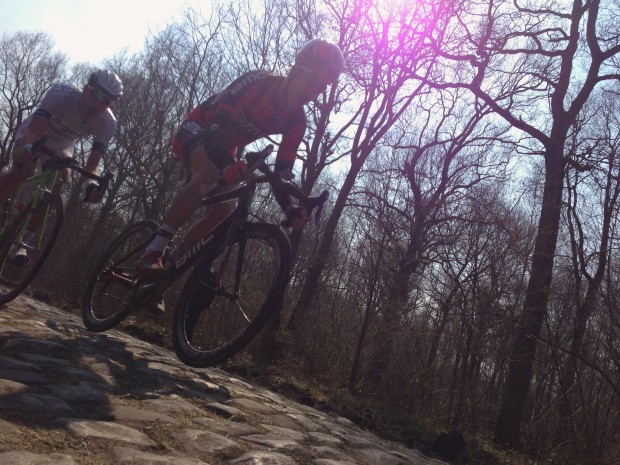 It has been a brutal week for us Keepers, having decided not to hold a Keepers Tour this year. Watching the action from half a world away has been almost too much for us to bear, and I know most of the participants from last year must be feeling similarly. On Sunday, we would be escorted by our friends and guides, William and Alex of Pavé Cycling Classics, shooting from one location to another to watch the race, eating Genevieve's homemade sandwiches and pounding Malteni like its going out of style.
We may not be there this year, but that doesn't change the question on everyone's mind: can Fabian do the double a record three times? Personally, I hope not – I want the double to stay special. Until 2003, the previous winner of the double was de Vlaeminck who had managed it in 1977 at which point it had only been done six times previously. But since Van Petegem pulled it off in '03, Boonen and Cancellara have done it twice each – that's 4 doubles in the last 10 years.
Come Sunday morning, I'll be gunning for Boonen. He's been behind his form just a tad, but he forced the selection on the Koppenberg last Sunday, so he has the power. Maybe a day of killing it in de Ronde was last touch he needed and he'll be peaking for Sunday. Fabian of course will be strong, but Sep and Greg had strong showings last week and Vanmarke is now proving to be Flecha's replacement – hopefully he'll have more luck taking a big win Sunday.
The points from the Paris-Roubaix VSP count towards the overall prizes plus the winner of this event also gets to post for the rest of the year in the cobblestone badge. So check the start list, review the VSP Scoring Guidelines and get your picks in by the time the countdown clock goes to zero at midnight PDT on Sunday the 13th. If you think we mapped one of your picks wrong, use the dispute system and we'll review it. Also remember to be precise enough in your description so we know which rider you mean; in other words, if you enter "Martin", we will use our discretion (read: wild guess) to decide if you mean Tony or Dan – and that choice will not be negotiable once the the countdown clock goes to zero, so be sure to give yourself enough time.
Don't forget we've got three major prizes for the season-long VSP:
First place overall wins a Veloforma Strada iR Velominati Edition frame in addition to the customary VSP winner's VVorkshop Apron
Second place overall wins a set of hand built CR Wheelworks Arenberg wheelset in a custom Velominati paint scheme laced to orange Chris King hubs. (CR Wheelworks is Café Roubaix's new wheel goods brand.)
Third place overall wins a full Velominati V-Kit with accompanying custom orange Bont Vaypor+ road shoes.
Good luck, have fun with it, and don't lose your Rule #43 spirit.
[vsp_results id="29528″/]