Velominati Super Prestige: Ronde van Vlaanderen Féminine 2013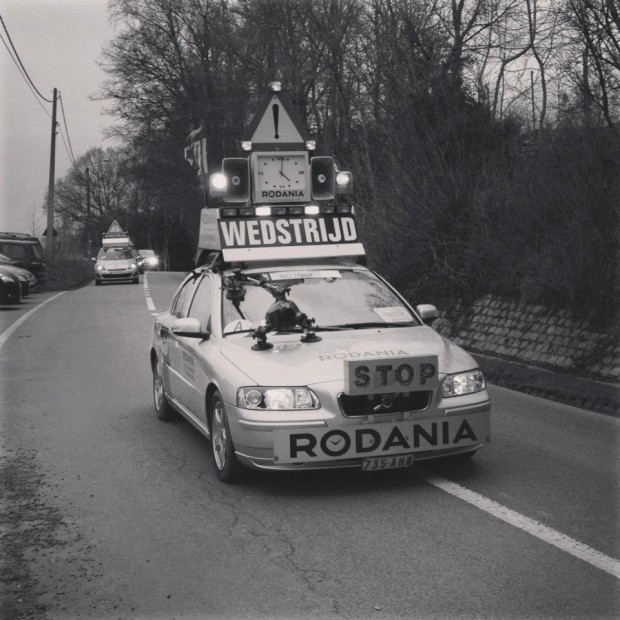 Marianne Vos has never won this? She who wins everything all the time has never won this? Is it not hilly and tough enough? This seems like a tear in the time-space continuum. Someone is going to be wanting to add this to her palmarés. Weather sounds like a cold but dry day for racing. This is a big one, maybe worth two bumper stickers, so ponder this race well. Have I scared everyone into picking Vos for the win? She didn't win last week, maybe she was saving herself. I'll stop now. Here is the provisional start list.
The KT 2013 crowd should just be well into their Maltenis and baguette sandwiches on the Oude Kwaremont when the crazy Rodania car comes by, signaling the business end of the race is getting close. This thing plays some insane tune over and over and over again, lights flashing, horn beeping. It shows up at all these Belgian races. The driver must have earplugs in his head and a bottle of Rumple Minze between his knees. Truly this tune would drive a normal person quite insane. Spectators only hear it once, maybe three times if on the Ould Kwaremont during the men's race but this madman keeps hauling ass around the course for hours and hours. I don't get it. Maybe with enough Malteni and frites inside them, one of the KT 2013 riders can enlighten us.
[vsp_results id="22875″/]