Velominati Super Prestige: Tour de Suisse 2013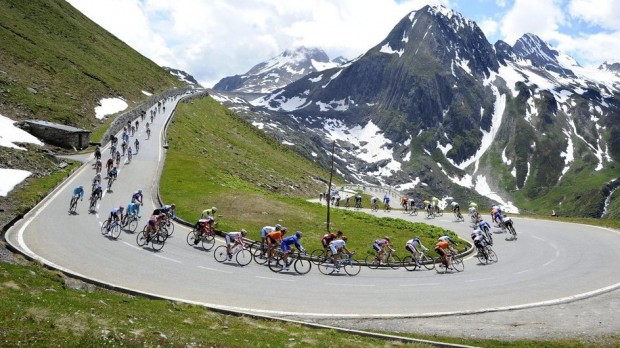 The mighty VSP generator has been switched on once again. The mil-spec hydraulic fluid has been changed since the Giro. A new power take-off belt has also been installed. And the punch card reader has been refurbished.
Broome and Berti are already riding the Critérium du Dauphiné. The top contenders prefer the Dauphiné for the decent recovery allowed between it and the Tour. The Tour de Suisse provides a chance for everyone else to prove they are worthy to make their Tour team or they are lieutenants who actually would like to win this Swiss tour before they have to work for their Tour de France team leader, who will falter and then they will assume the leadership, the understudy, as it were. No, did I say Cadel's name? I did not.
Fabian Cancellara is in, he is a past winner of the Tour de Suisse, like Francesco Moser is a past winner of the Giro. Two Passitas if there ever were, winning mountainous stage races of their home countries.  Vlad Karpets won the Tour de Suisse in 2007! What does this mean? It means picking the winner of this race could put you in a spot of bother is what it means. Some are riding to gain fitness, some are not riding too hard to keep fitness and some are racing to win because they have no chance of winning the Big One just weeks later. Clarity on this issue is only achievable from the correct reading of chicken bones stirred with monkey paw, or a life of purity.
This race begins on Saturday so don't mess around. The provisional start list is here. This is a stage race but not a grand tour so the winner's prize is not as grand, but the bragging rights are.
[vsp_results id="23918″/]