Velominati Super Prestige: Trofeo Alfredo Binda 2013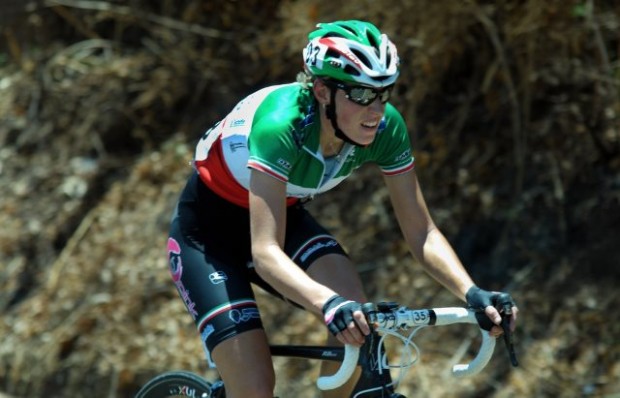 This is the second round of the Women's World Cup, the first being the Ronde van Drenthe. Laveno Mombello to Cittiglio, 120 km of racing in Italy. It is a very worthy course and we know who will be wearing the number 1 on her jersey. Enough already, I like Ms Vos as much as the next person but someone has to work her over on the climbs and ride away. Anyone?  She has only won this race three times. A race with 174 racers from twenty-nine countries, someone must know her weaknesses. Maybe Eva Mottet knows, maybe her father Charlie has fired her up into a Vos crushing frenzy.
Review the profile and start list and roll your eyes or bones or whatever it is that you think will make you less bad at picking the winner. So get your picks in by midnight on Sunday Pacific time. If you don't know what time that is, just get your picks in by the time the countdown clock goes to zero. Points collected go towards the 2013 Velominati Super Prestige where the winner's spoils include the personalized Velominati Shop Apron. Good luck.
[vsp_results id="22799″/]