Velominati Super Prestige: Women's Elite Individual Time Trial 2014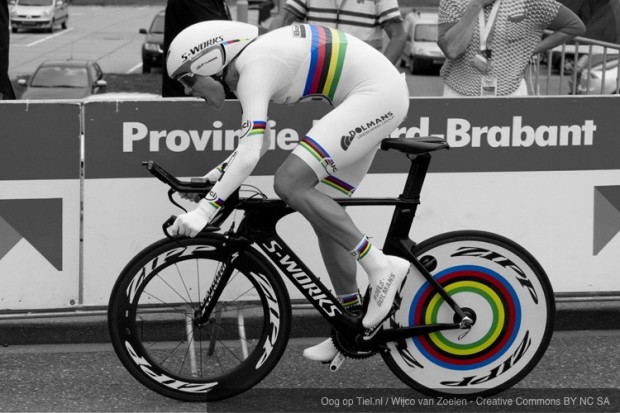 All hail, the Worlds are upon us. The time trials should be events where all VSP participants can rack up some decent points. Remove team tactics, national team versus trade team allegiances, using this event to train for another event, bonking and hanging onto team cars from the equation. All one is left with are possible flat tire, possible mechanical and the dreaded delgado for variables against who can ride a time trial bike crazy hard. How can we miss? The mighty VSP generator awaits your input.
Marianne Vos should be using this as a test for her hour record attempt but no, she is saving her mojo for the road race. Ellen van Dijk is the defending champion, but she is beatable. The UCI does not have a start list yet! How disorganized can they be, FFS? We will post one as soon as the tuned-in Velominati alerts us to a proper start list. Done. These points are just as good as any other points towards the awesome 2014 season prizes so don't screw this up and don't delgado it. Always refresh the page to know how much time is left on the counter. Good luck and good choosing. May the V be with you.