Reverence: Pedro's Bike Lust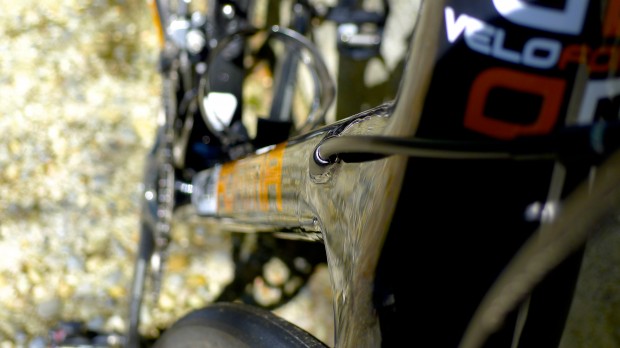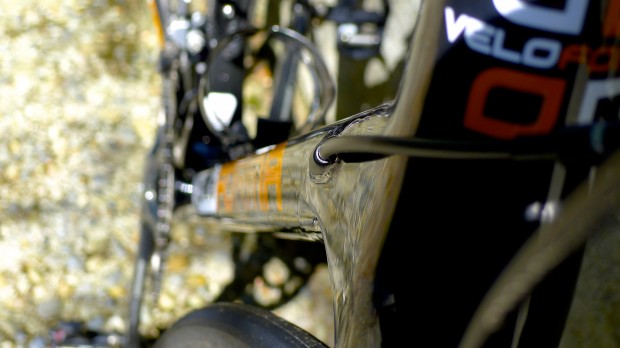 I met a nice character a few weeks ago on a magnificent ride through the Bay Area. He rode a Colnago C-50 which was so filthy that I was unable to ascertain with any degree of certainty what color it was painted. I spent most of the ride suppressing the impulse to lead him and his bike through a local car wash. As it turns out, he's based out of Asia, and the monsoon which is in full swing has the  effect of turning white bikes black on the roads surrounding his adopted home of Hong Kong, which I always thought was an ape but apparently is also a city.
I'm what some people might call "obsessive" about keeping my bike clean. Even my Nine Bike gets a thorough washing if not after each ride, then at least after every other. A clean bike is easier to maintain, shifts more precisely, brakes better (if for some reason you want to go less fast), and the components wear more slowly. Not to mention that a clean bike is a beautiful bike. The secret to being able to clean your bikes often is a fifteen minute cleaning routine which I'll detail another time. For now, lets leave it at having the right brushes and tools in place to quickly and easily get into all the hard-to-reach areas on a bike.
For many years, I assumed I had reached the high water mark in bike cleaning. Ego, it would seem, infects us all at one time or another. To quick I was to believe that cleanliness is godliness. There I sat, lonely upon my high horse of pride and arrogance, until my friend Charlie on Maui introduced me to a product called Pedro's Bike Lust. And just like that, I was sent back to Earth in the knowledge that I still had much to learn.
This stuff is incredible; it sprays onto carbon, steel, aluminum, or rubber. It cleans and wipes off without leaving any residue. A little bit of rubbing and it brings out an as-new polished finish, covering and filling small scratches – it even diminishes the big scratches caused when, hypothetically speaking, your bike is blown over in the wind on Mount Saint Helens and scrapes along some jagged volcanic rocks. Hypothetically. I also spray it liberally on my saddle, which makes it very slippy and good for sliding forward and back as-needed for crushing fools.
At this point, I'm a complete junkie; I can hardly resist a little bump before each ride, just to get my head right and make my bike gleam beneath me as I set out on my ride. The only downside is the silicone-covered surface makes it harder for grit and mud to stick to the frame and show off how hard core your Rule #9 ride was.
[dmalbum path="/velominati.com/content/Photo Galleries/[email protected]/Bike Lust/"/]