Anatomy of a Photo: Col de la Croix de Fer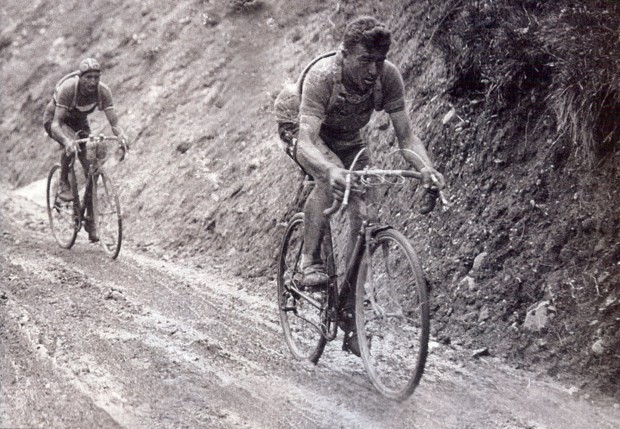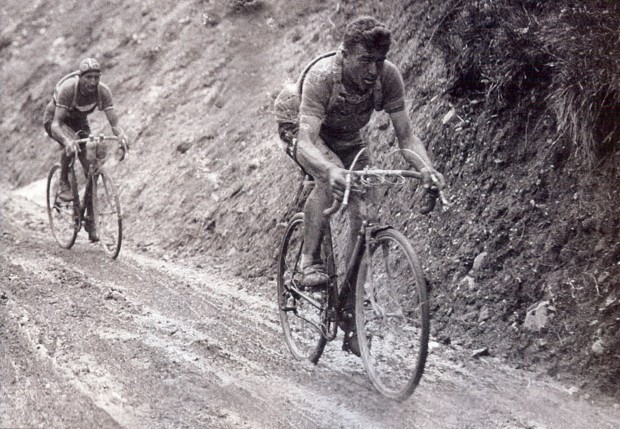 Today's stage of the Giro finished on a steep dirt road. But when we talk about dirt roads – even the ones in of the Strade Bianchi – we are still generally talking about well-maintained roads. Leafing through CycleSport this morning after the stage, I noticed this shot of the Croix de Fer.
Before jumping instinctively to your inevitable conclusion, have a look at the full-size shot. We've got it all: 16 kilo bikes, riders with tires tied round their shoulders, big rings, loose chains, primitive derailleurs, and thick, sloppy mud. It looks like the road was cleared the day prior by a bulldozer with a bent blade and one track.
I rode the Croix for the first time in the late eighties; they'd just rerouted the road to roll along a reservoir about halfway up (coming from the Bourg d'Oisan side) and even with beautiful fresh pavement, I arrived at the top a few centimeters shorter.
This photo makes me die a little bit.