Anatomy of a Photo: Denim Shorts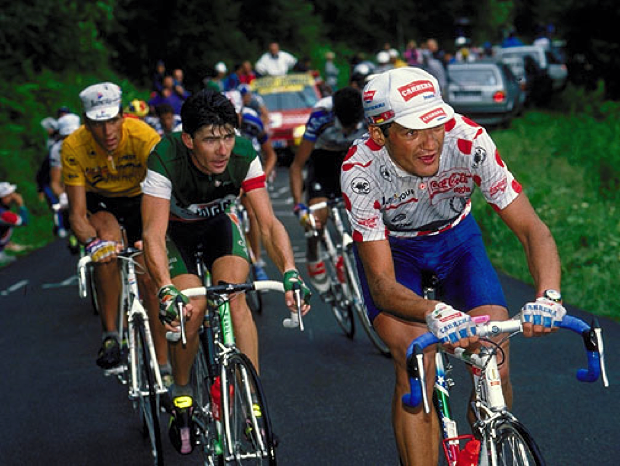 The Rules, of course, are a sort of reference guide for those of us who may need a little bit of help making sure we act and look Fantastic at all times, whether on or near the bike. However much they are steeped in the history of our sport, they are by their very nature incomplete and always evolving, subject to the continuous development of the sport. They are also greatly influenced by the little things the Pros do, mostly because they invariably look better than any of us and, due to the immense number of hours they spend on the bicycle, have figured a thing or two out that we can learn from without having to interrupt our beer drinking or stop critiquing them from the comfort of our sofas.
However influential the Pros may be in determining The Rules, their actions are still subject to Good Taste, and should they violate that ever-important element, their actions will never find their way into the cannon. Conversely, they may also – through the sheer volume of the V they are able to channel – transcend The Rules and venture into Velomitopia despite any garish choice of aesthetics they may choose. Il Pirata's bandana comes to mind, as does Gilbert's up-flipped cap; if we are to try such things ourselves, we would be damned to an eternity of indoor windtrainer intervals.
Which brings me to the subject of the Carrera Jeans bibshorts. Taken out of context, these are perhaps the worst idea anyone has ever had since putting an ejector seat in a helicopter with no detachable rotors. But put in the context of Il Diablo and his 232 km escape to Sestriere, those fake denim bibs are, in my mind, some of the coolest bits of cycling kit ever created. Rule Violation? Absolutely. Looked all kinds of Awesome on Chiappucci? Fuck yeah. Horrible helmet notwithstanding.
You just won't be seeing me sporting a pair, is all.