Anatomy of a Photo: Injustice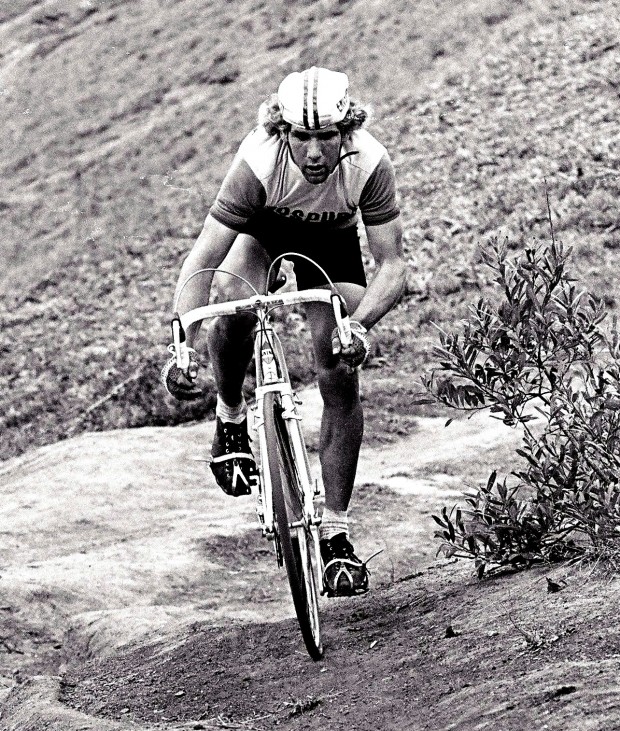 One of my favorite pass times is to chuck a cycling term into Google's Image Search, set the filter to Large, and see what turns up. It is incredible how much porn you have to sift through, by the way. I would really think words like "shaved" and "hardman" would be innocent enough, but take it from me – that is not the case.
I have found, however, that through perseverance, determination, and a dash of grit comes reward, and this photo is evidence of that. I don't know who this strapping young stud is, but he wrote at least one of the chapters in the Book of Awesome. The hair, the cap, the brazen expression, the jersey, the guns, the Chuck Taylors, and riding cross on slicks. And that's not a fucking compact, either. Well done, my son. It is an injustice beyond comprehension that you did not become a Giant of the Road.