Anatomy of a Graveur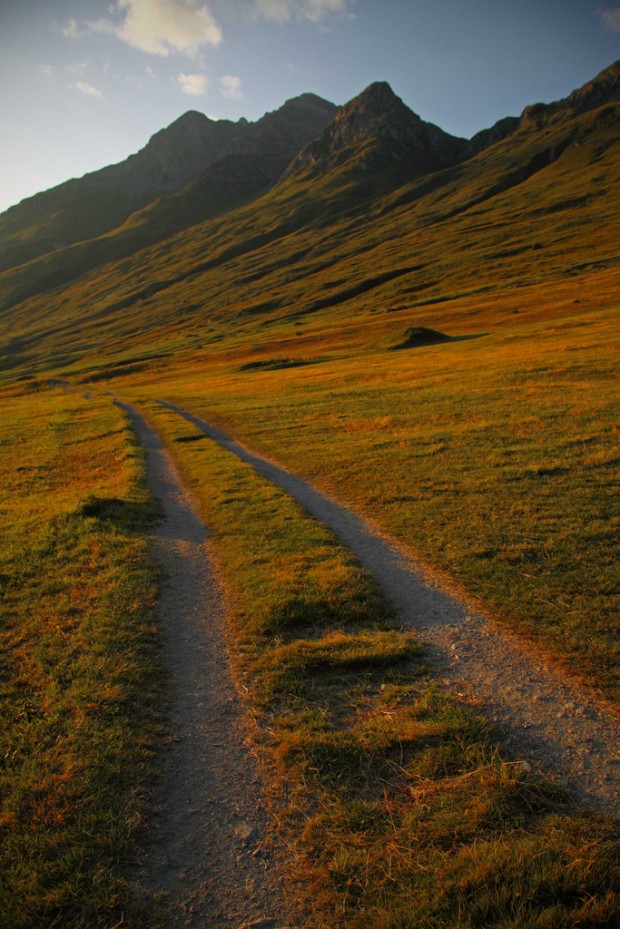 I am a road cyclist, at heart. Even when I'm in a car, I'll daydream about riding the same road I'm driving. I'll imagine how the tarmac might feel as my wheels carry me across it, the wind, the smells in the air. I'll imagine how my lungs are expanding and contracting, cleansing me a little with every exhale. In my mind's legs, I'll feel the pressure building as I imagine myself rising out of the saddle to power over a pitch. I know I would feel the pain of such a ride, but I can't really imagine what it would feel like. I can never really imagine pain.
The paved road is where we are the closest we will ever be to achieving flight. To restrict ourselves to tarmac, however, is to restrict ourselves to those places in this world which are most travelled. The most beautiful places do not lie at the end of such roads; they are hidden away, where those with some element of imagination might venture to look for them. A two-lane dirt track, perhaps, or a forest road that winds off beyond the damp forest and on to places unknown.
On gravel and dirt, we find a completely different sensation from that on the road. Certainly, many of the elements are still there, but the terrain demands a different kind of harmony; we dart along from one side of the road to another, looking for the best bits where the holes are smaller and the gravel is held together more. The dust or mud kicked up by our tires hovers in the air about us and covers our lips, teeth, and tongue. Suddenly, we taste the road as much as feel it.
Being away from traffic and in the wilderness awakens something primal in our spirits. The smell of damp dirt, moss, and bark or the baking scent of dry pine needles flushes the city from your senses and immediately awakens a calmer Self. My soul is at peace when I return home from such a ride.
The road is where my heart lies, but gravel is where I find my soul.