2012 Velominati Super Prestige: New Riders, New Races, New Rules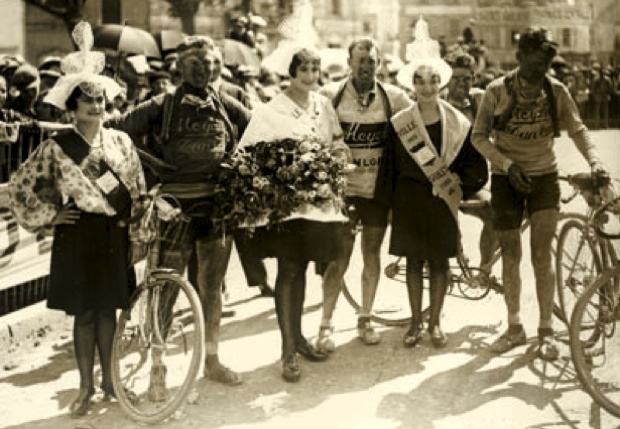 Focus groups are forced marches out of the safety of our locked and darkened offices to delve into group work that would certainly be accomplished by one person, namely you, with much more efficiency and elegance. As it happens, the suspicions you've had about the dude you've successfully avoided conversation with for three years in the break room being a Magic playing cross-dresser are true. Similarly, the hottie from finance you do your damnedest to time your morning elevator ride with will not stop talking about her annual vacations to Sandals and the fact that she's a "resort certified" scuba diver. Yawn. Can't these people stay focused so we can get this over with and I can go back to my office and read Velominati?
Who would have thought the VSP Focus Group convened by Frank would be any different? I'll let you guess who struggles with a gender-identity crisis. Thus began a seemingly endless stream of sometimes focused, sort of productive, and always hilarious emails from a few members of the community with highly ranked badges and long histories of participating in the VSP. Don't even try to FOIA the emails as they've been scrubbed from all the servers and all members of the focus group were sworn to secrecy. With that, we are proud to present to you (sans PowerPoint) the exciting (at least to the loudest of us on the focus group) changes and additions to the Velominati Super Prestige. Pay attention Ron.
New Riders
We'll begin by highlighting the addition of VVomen's Road Racing to the VSP. For reasons that go far beyond the fact the the letter V is not used at the beginning of any word to describe the part of the male anatomy, women's road racing will be included in this year's VSP. Alpine skiing, tennis, soccer, and golf all surpass our sport on the "better" scale in this regard by not only the including but also the featuring women at the highest levels of competition. That's wrong – not that women are featured but that those sports are better in some respect than pro cycling. But what's wronger is that the amount of prestige and attention given to the pro Velominata is not commensurate with the levels of Rule #5 they're leaving out on the road. So study up people and get to know the women's pro peloton if you want to be competitive this year. Although there will be jerseys awarded to both the men's and women's leaders, the overall VSP will combine the scoring from both categories.
New Races
In addition to the women's races we're including more men's races. Most notably here is the inclusion of il Strade Bianche because it's badass. Period. You'll also notice the Grand Prix Cycliste de Montréal on the list. This race conveniently fills a gap in the fall and serves up competitive racing with great riders at a time when lesser GC men and dopers are gallivanting around Spain for three weeks. Have a look at the VSP Schedule for the full calendar.
New Rules and Scoring

Nobody will be surprised if this is where we receive at once the most praise and the most blow back. Be that is it may, the Keepers have spoken so suck it the fuck up and deal with it. Conversely, if you like the new rules mail 10 bottles of Surly Smoke to Velominati World Headquarters.
You will be allotted one (1) rest day to make swaps in grand tours. You pick either the first or second rest day. The penalties for swapping will be lower for the first rest day than the second. This will allow you to swap out a rider(s) who gets hosed in some first week nervous shitshow with a 5 point penalty for each swap. Or make some go for broke/doomed to fail break-away swap on the second rest day for a 10 point penalty each swap. That's it. You make one swap or five on either rest day for the corresponding 5 or 10 point penalty per swap.
After that you've undoubtedly formulated some questions about scoring. So here's the new points scheme, based on correctly picking the first five places in the race:
One-Day Races: 7, 5, 4, 3, 2; plus the usual bonus point system of 1 point per rider in the top five.
Stage Races: 10, 8, 7, 5, 3; plus 2 points per rider in the top five.
Grand Tours: 20, 15, 10, 7, 5; plus 3 points per rider in the top five and stage VSP's.
But wait, there's more. It's called a bike race because the person who wins the race both started and finished the race. Le Grande Boucle may be won on the slopes of L'Alpe but it's not started nor is it finished there. Therefore, we are abolishing the free DNF swaps; if one of your riders crashes out, DNF's, or DNS's, you may swap them out on a rest day with corresponding penalties if you haven't already used up your one rest day swap. The only exception to this is riders who are booted from a race for a positive test; if your rider is on the juice and gets chucked off the race, you get a free swap of that rider within 24 hours of the disqualification. This is our little way of saying that doping is not considered a legitimate part of our sport. That said, once the race is finished, results are set in stone and if a positive test comes up 18 months later, we will not be changing our results or scoring.
With little more than V days to go until our first VSP – Het Volk  (if you're confused by this name see Rule #89 as well as the word Niewsblad which contains no V's) – we also promise to make the effort to post VSP competitions earlier in advance of the race start. This will give you ample time to come with your excuse for pulling a Delgado. We also absolutely love the quirky names we all give riders, many of which are cast in stone over in the Lexicon. But ask yourself before you post some obtuse moniker if the average Keeper mapping the VSP will understand it. If the answer is no, come up with something less clever because if we have to spend more than 5 seconds thinking about it we reserve the right to toss it out. We're also excited to unveil special commenter badges for the winners of each Monument. Imagine your posts being graced with a little cobblestone if you win the P-R VSP or a tiny Lion of Flanders if you win De Ronde. This shit just gets better and better.
Thanks to all you assholes who wasted everyone else's time in the focus group. The only noise coming from the Velominati conference room since we finished our work has been Brett screaming something about red kites as he prays to a chubby bicycle rider's blog. Things are back to normal. And a sincere thanks to all of you who participate in the VSP. It is a labor of love and one of the aspects of our community that makes us who we are. Good luck this year. There's a shop apron with your name on it if you're on form.
2012 VSP Schedule
Men

Start
End
Event
Country
25.02.2012
25.02.2012
Omloop Het Volk (fuck that Neiwsblad shit)
BEL
03.03.2012
03.03.2012
Strade Bianche
ITA
04.03.2012
11.03.2012
Paris – Nice
FRA
07.03.2012
13.03.2012
Tirreno-Adriatico
ITA
17.03.2012
17.03.2012
Milano-Sanremo
ITA
25.03.2012
25.03.2012
Gent – Wevelgem
BEL
01.04.2012
01.04.2012
Ronde van Vlaanderen / Tour des Flandres
BEL
08.04.2012
08.04.2012
Paris – Roubaix
FRA
15.04.2012
15.04.2012
Amstel Gold Race
NED
18.04.2012
18.04.2012
La Fléche Wallonne
BEL
22.04.2012
22.04.2012
Liége – Bastogne – Liége
BEL
05.05.2012
27.05.2012
Giro d'Italia
ITA
09.06.2012
17.06.2012
Tour de Suisse
SUI
30.06.2012
22.07.2012
Tour de France
FRA
28.07.12
28.07.12
Men's Olympic Road Race
GB
14.08.2012
14.08.2012
Clasica Ciclista San Sebastian
ESP
18.08.2012
09.09.2012
Vuelta a España
ESP
09.09.2012
09.09.2012
Grand Prix Cycliste de Montréal
CAN
23.09.2012
23.09.2012
World Championship – Elite Men
NED
29.09.2012
29.09.2012
Il Lombardia
ITA
07.10.2012
07.10.2012
Paris-Tours
FRA

VVomen

Start
End
Event
Country
25.02. 2012
25.02.2012
Omloop Het Volk – VVomen
BEL
01.04.2012
01.04.2012
Ronde van Vlaanderen / Tour des Flandres
BEL
18.04.2012
18.04.2012
La Fléche Wallonne Féminine
BEL
29.06.2012
08.07.2012
Giro d'Italia Internazionale Femminile
ITA
29.07.12
29.07.12
Women's Olympic Road Race
GB
22.09.2012
22.09.2012
World Championship – Elite VVomen
NED