A Climb to Love: Passo San Boldo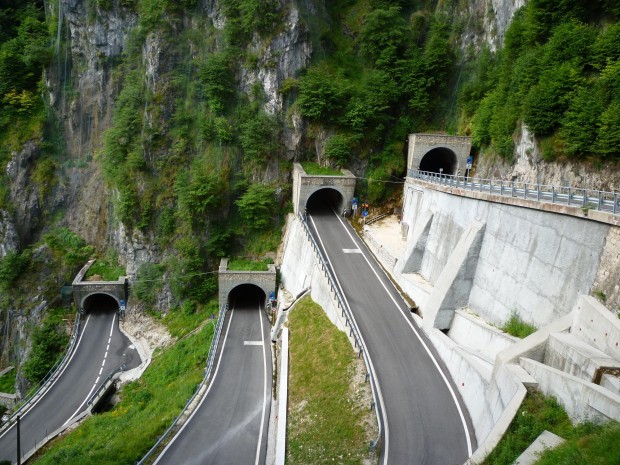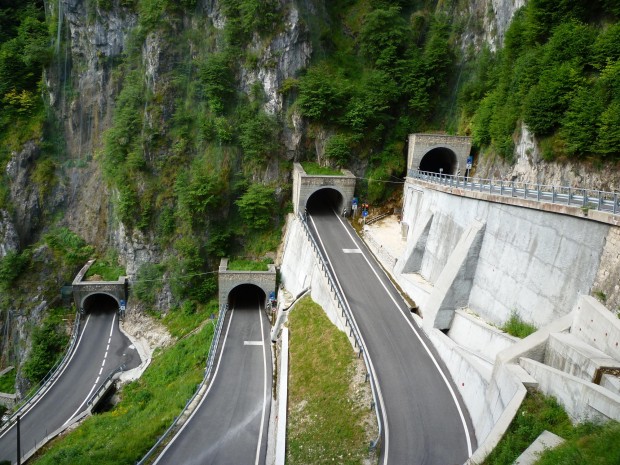 Passo San Boldo lies in the northern reaches of the Italian Alps, and was a walking path until World War I, when the Austrians realized that traffic accidents were a less conscience-laden approach to controlling population growth than chucking mortars across a border at people who drink different alcohol than they do.  Access to the steep, one-lane mountain road is controlled by traffic lights which offer, I'm guessing, survival statistics to drivers entering the hairpin tunnels.
In truth, it looks more like a miniature golf course than a climb.  Which can, of course, mean only one thing: I. CANNOT. WAIT. TO. RIDE. IT.