A Sunday in Well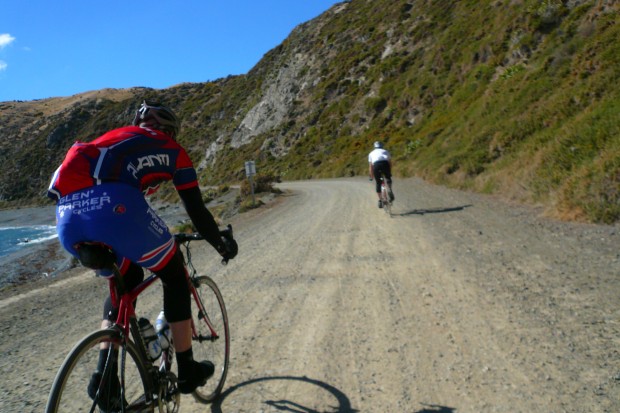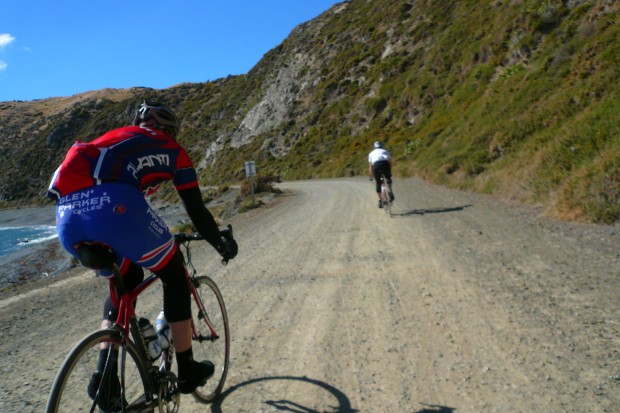 It's on like Donkey Kong!  Welli-Roubaix: Hell of the North (Island) is recon'ed, the seal of approval has been licked and stamped and the gravé awaits.  Oh, yes, it is on!
It looks like there may be a touch of dampness around on Sunday, which only adds to the fun (read: no fun).  We've added in a nice little 'Muur' at the end, just to finish you off if you haven't had enough already.  It's a 20% grunt up the 'wall' (well, even it's it's only 10%, we'll call it 20 for prosperity).
Remember, it's a RIDE, not a race.  Stop at lights.  Don't be a dick.  Take your turns. Have a chat.  Look after each other (if someone flats near you, help em out.)  Have a laugh.
Here's the rundown on the day of awesomeness:
Get to Hataitai Velodrome around 9.30 with your bike, a change of clothes, and an Esky filled with beer.  You're gonna thank us for that at the end.  At 10, there'll be some loose directions/guidelines yelled at you.  Make a donation of $V for the earthquake victims of Christchurch cycling clubs Papanui and Pegasus .  Leuven is matching every $V with $1, which is awesome.  So not only do you get to suffer, you get to help, too.
At precisely V past 10, we roll.
The way out is the same as the way back in.  Remember where that is.
We'll keep it in a bunch through Hataitai, Roseneath, Oriental Bay, through town and left into Bunny St at the railway station.  All the way out to Petone, then along the water to Eastbourne.  Then you'll come to this: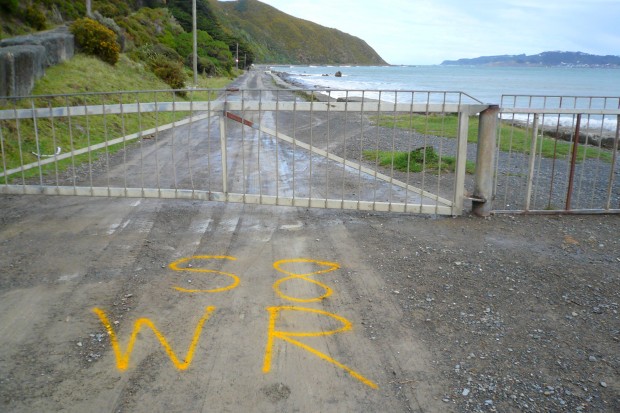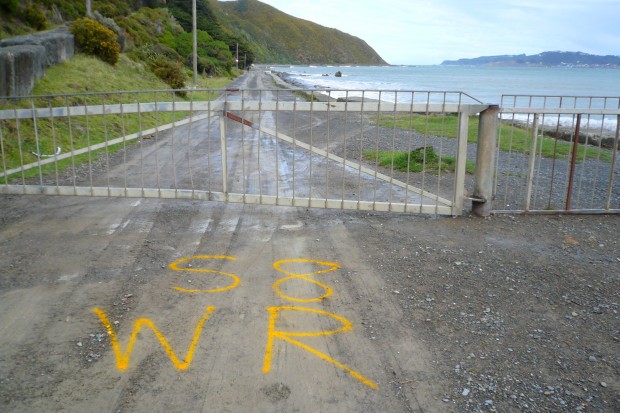 Not sure how far out to the lighthouse it is (V-meter only here), but it's a fair way.  Turn around at the cattle grid near the lighthouse.  This is NOT MARKED.  (It's not even know if there is a cattle grid, but we've been told there is so we'll go with that.) We're now heading back the way we came.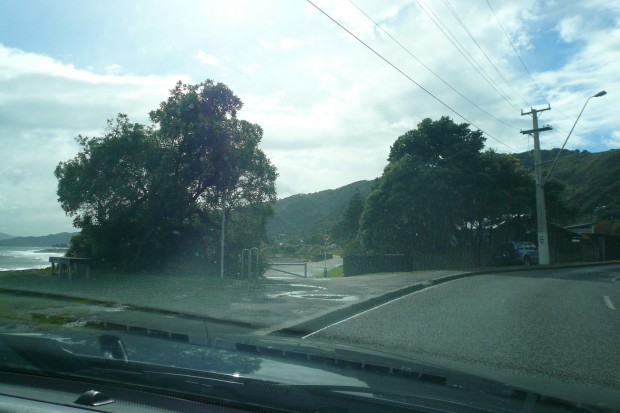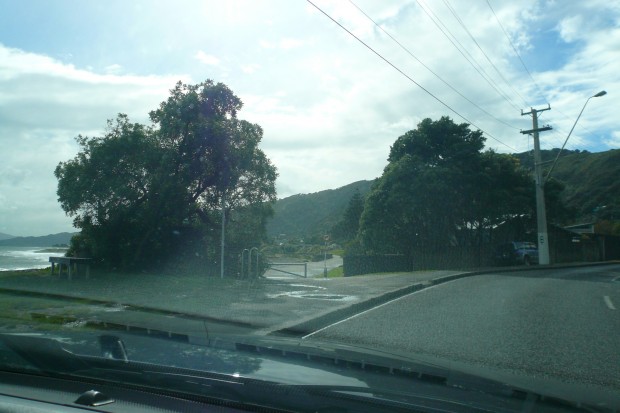 Just after re-joining the seal road, swing left here onto 'The Promenade'.  Follow this along the beach until it ends;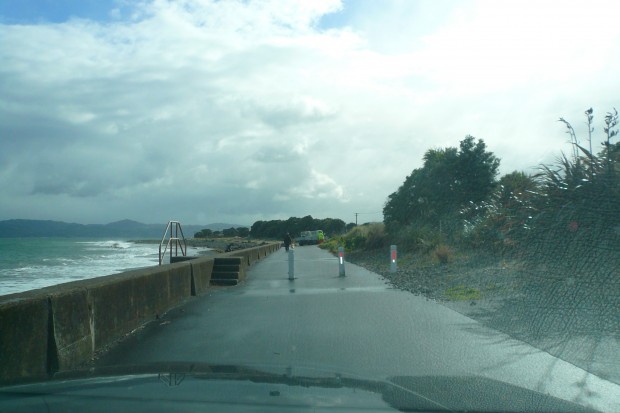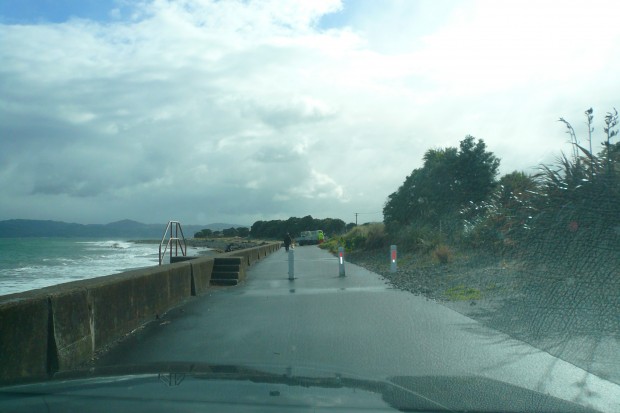 Head across the road to the left, through the gate into the recreation ground.  (I forgot to mark this, but it's easy to find.)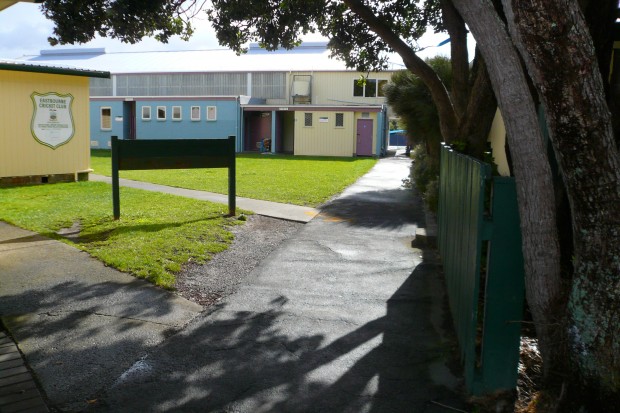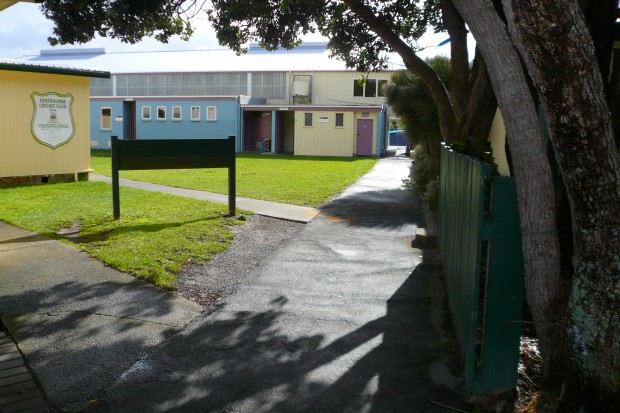 At the other end you'll take a left here, and out onto the road.  Stay left and follow Marine Drive to the end: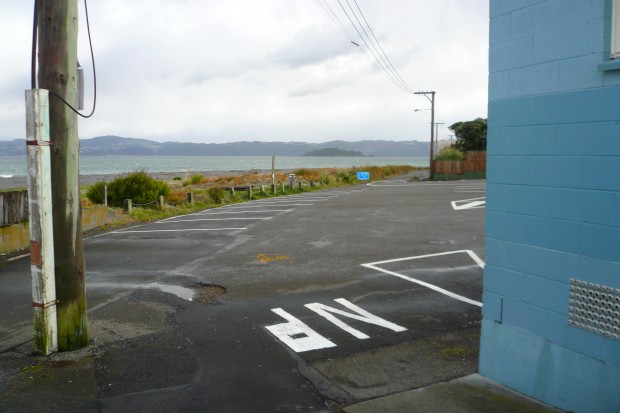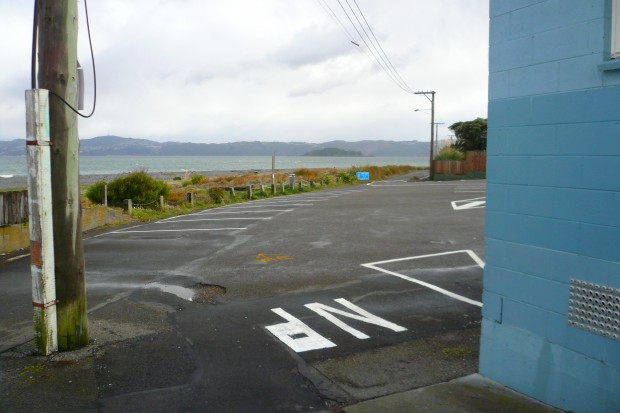 After we pop back out onto the main road again, just follow the water.  It's narrow around here, don't hold up traffic and stay on the shoulders where possible (they are rough as guts and covered in glass, so they add to the authenticity.)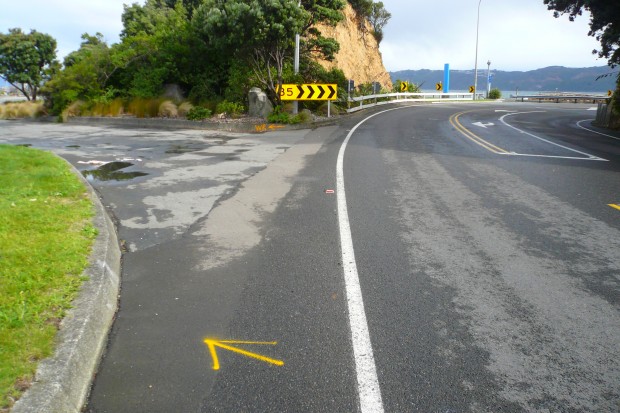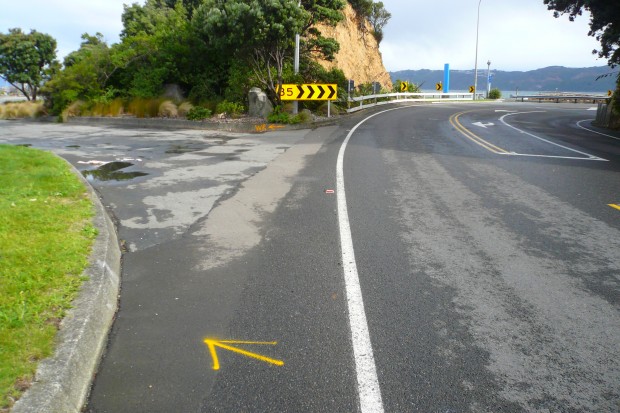 Just before the last right hand bend at the end of the main road, swing left into this car park, and around to the right where the blue pole is (above).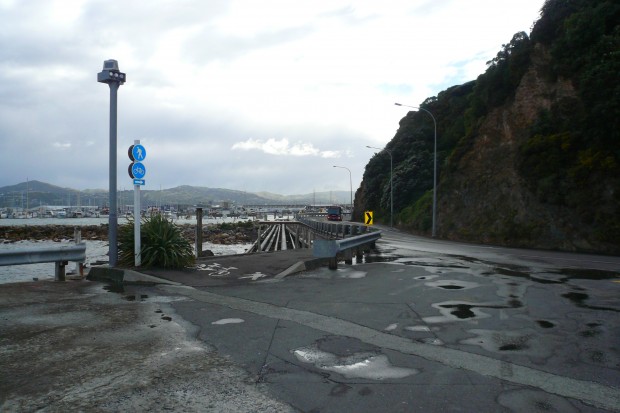 Then it's onto the bike path which runs parallel to the road:  Wasn't sure whether to put this in or not, but it brings us onto some more rough stuff so it can't be all bad.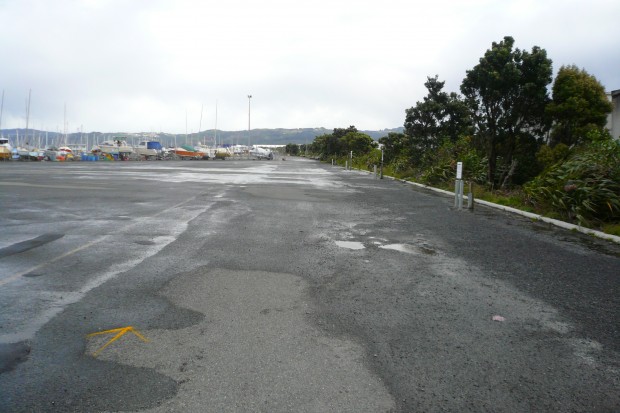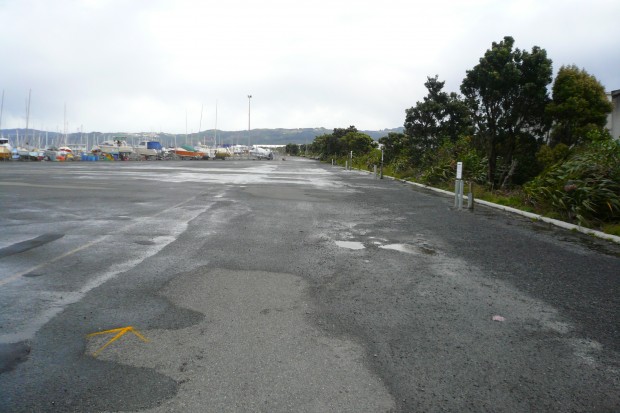 At the end of the bike path, swing left/right/left across this car park and along to the exit, onto Seaview Rd.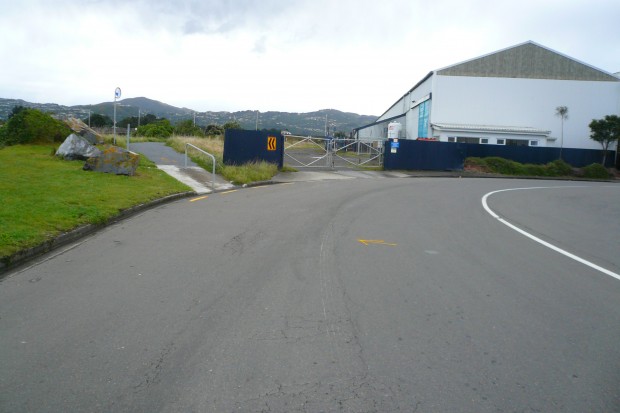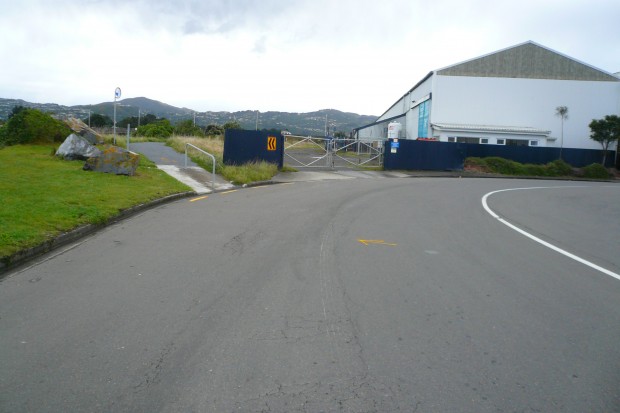 Follow it alongside the river to the end, then swing left and up onto the little (unclassified) gravé sector which leads under the Petone bridge.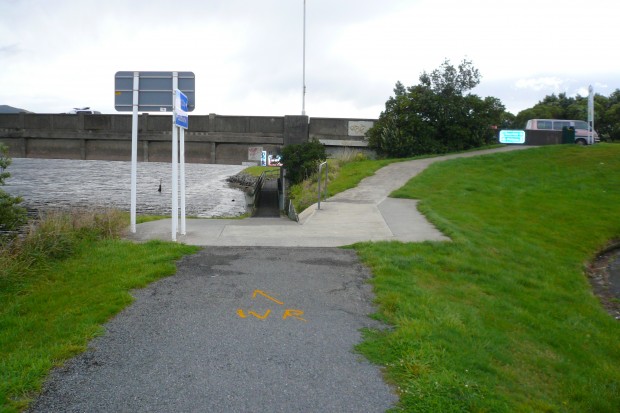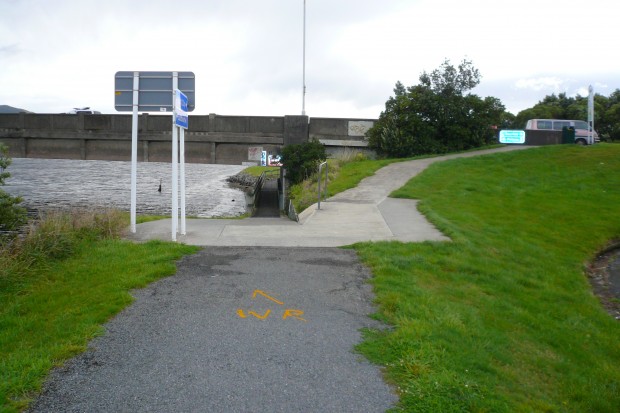 You are now on the Hutt River Trail, it's kinda a little Flemish or Dutch, perched up high like that on the levee.  We'll light a scented candle in our minds in homage to Frank, and give thanks he's not here to hurt us further.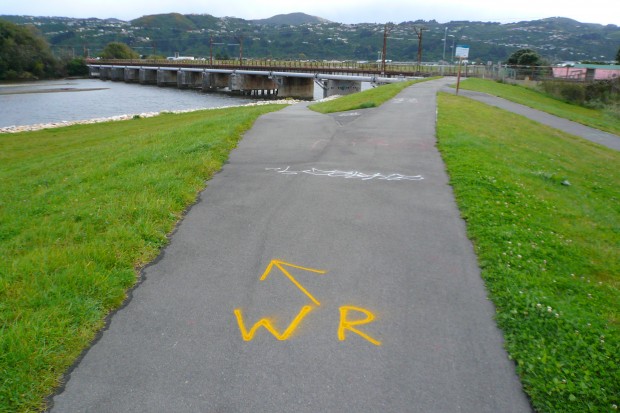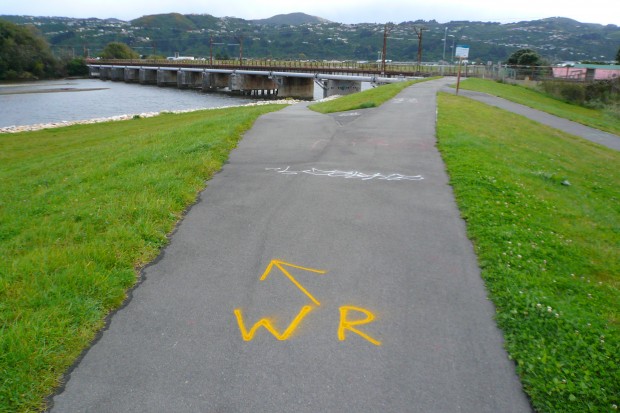 Go left under the rail bridge, then just past it we swing left again and hit Gravé Sector 7.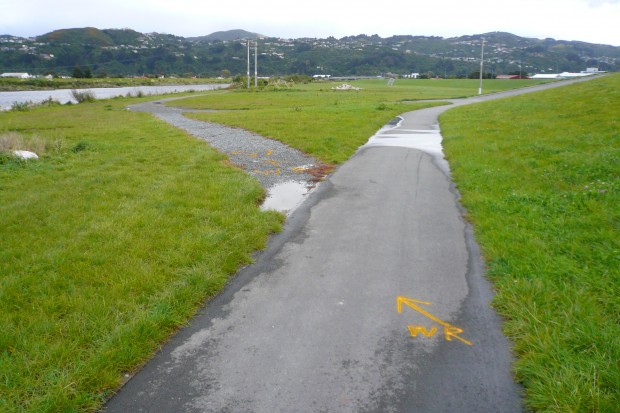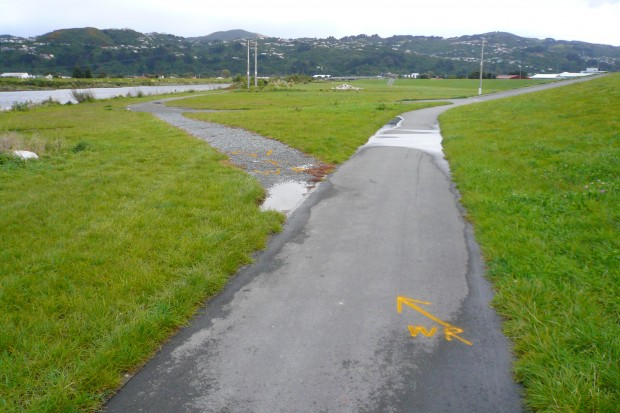 Follow the gravé, there's a nasty loose pit at the end of it, then stay left and along the bike path.  There's a bit of respite for a couple of km's, through a little gate, then this: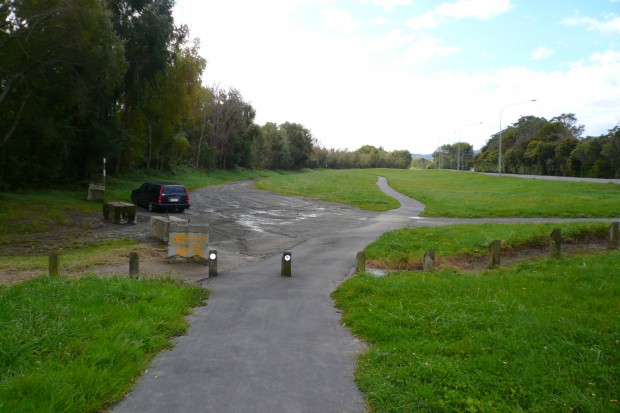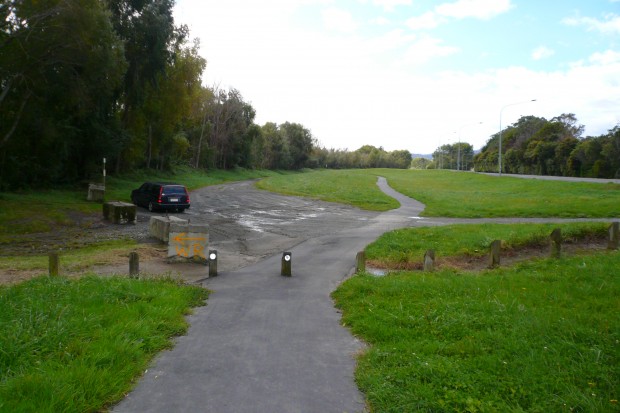 Sector 6.  Wide and fast.  Potholes.  Mud.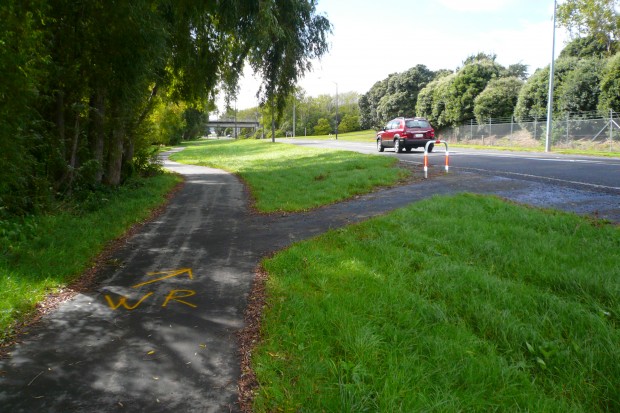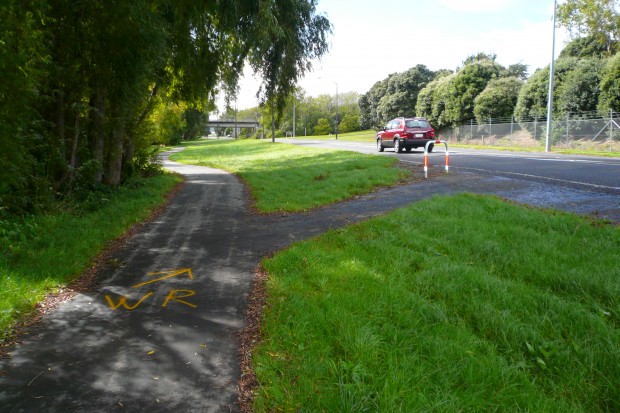 After 6, we cross the road and up onto the Kennedy Goode Bridge, on Fairway Drive.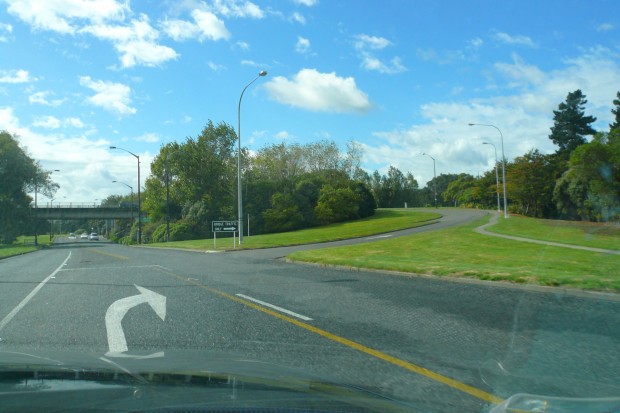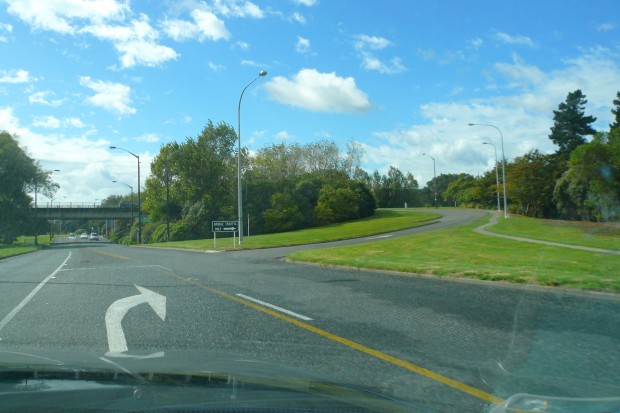 Be careful crossing the road here, it can be busy.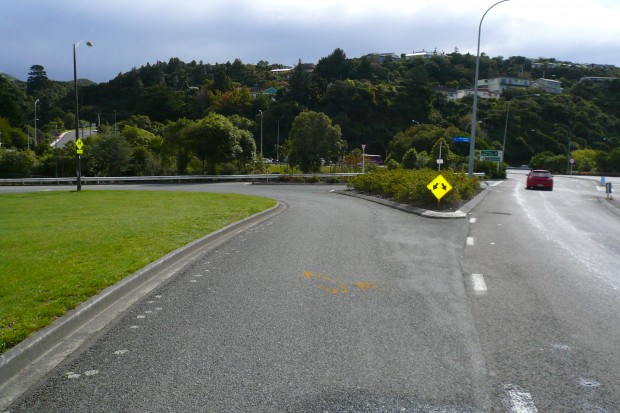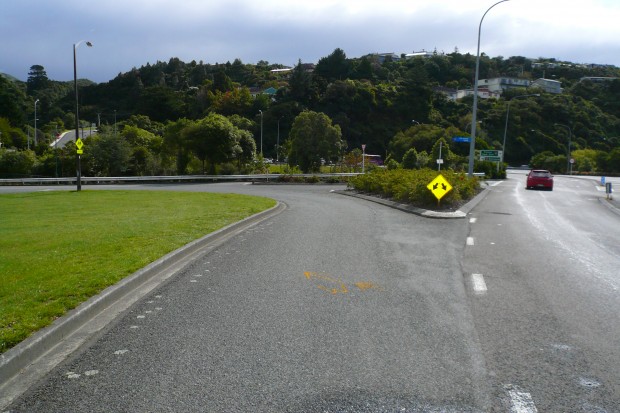 Over the bridge, then immediately left and left again around the back of the school.  We are now heading back south.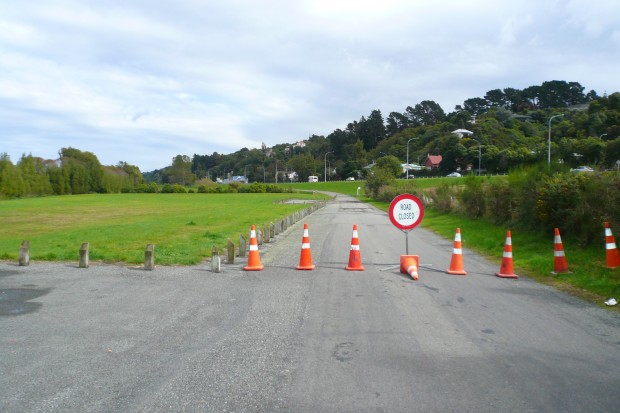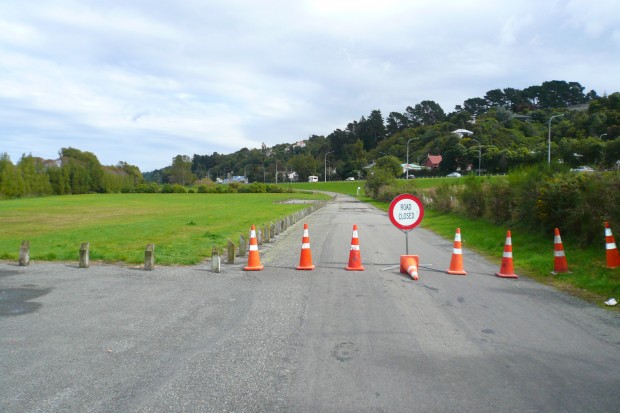 Along the main path for a little bit. Here, you can add some ditch riding to the left of the bollards if you're keen (or stupid, or both).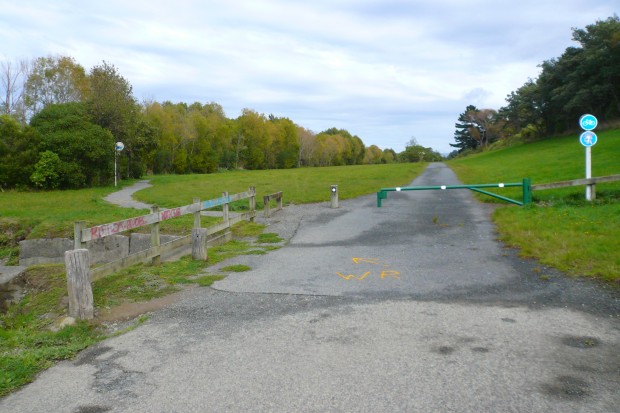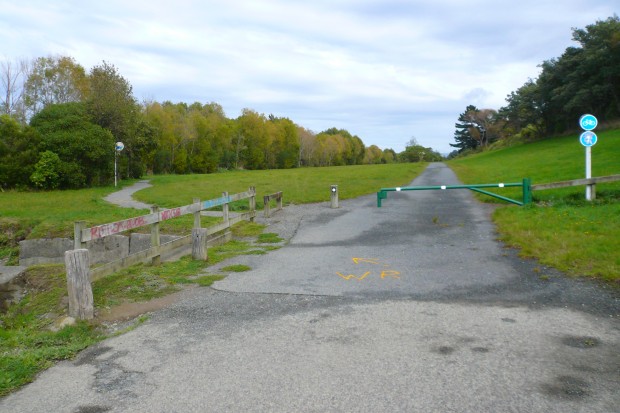 Left onto Sector 5, the V Sector.  Fairly long gravé section, with a grassé passing lane built right in off to the side.  It pops you out near Melling bridge here: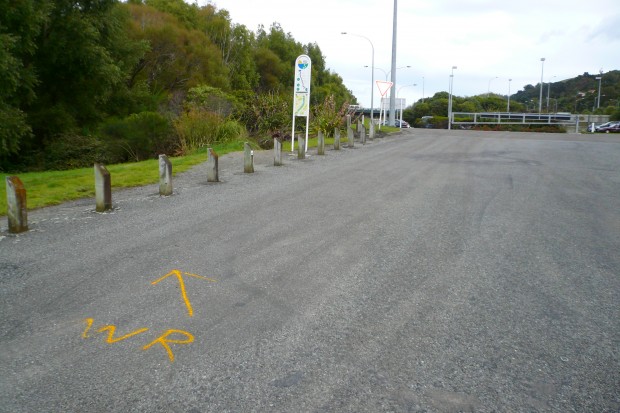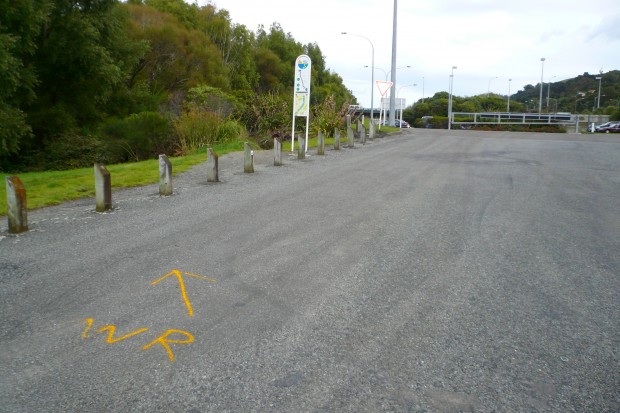 Slightly uphill, dive left onto the singlegrav, Sector 4.  Then up this rise onto 4B;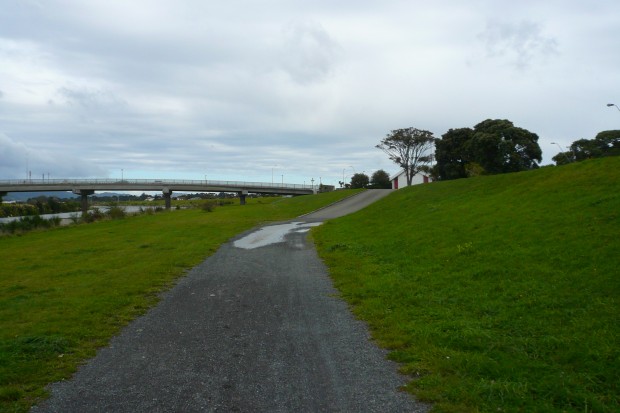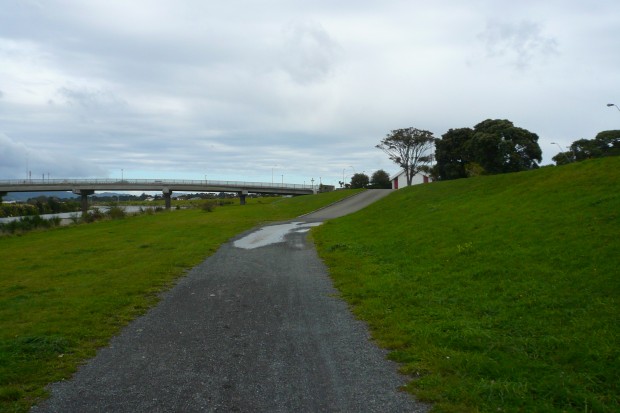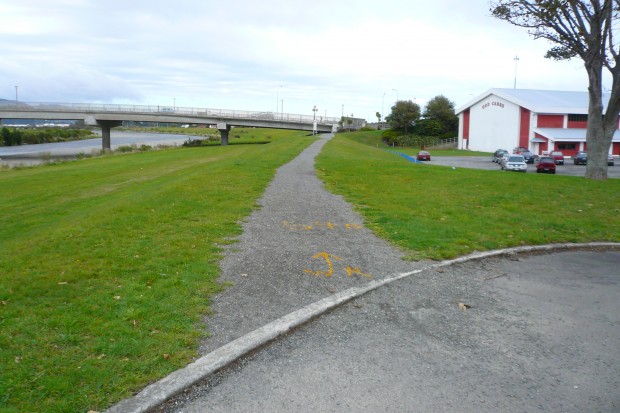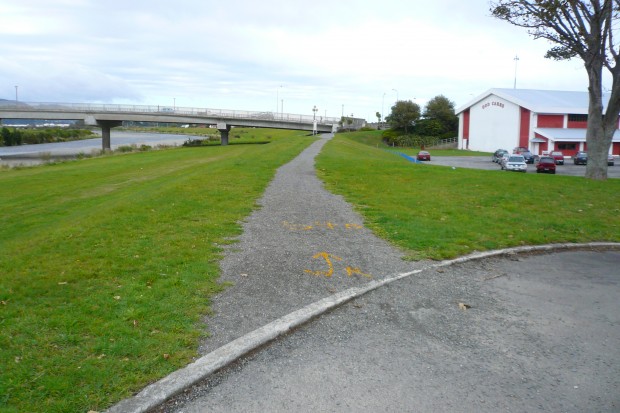 Under that bridge and left;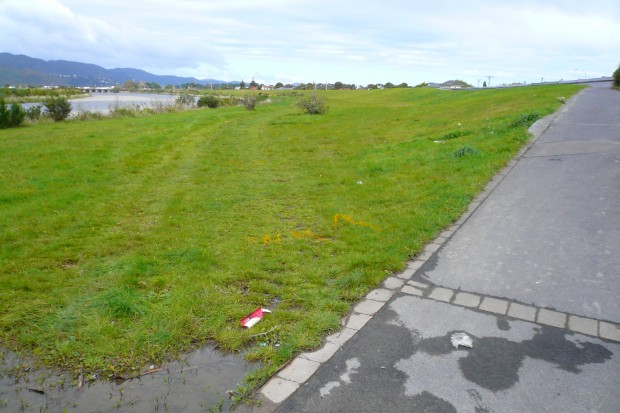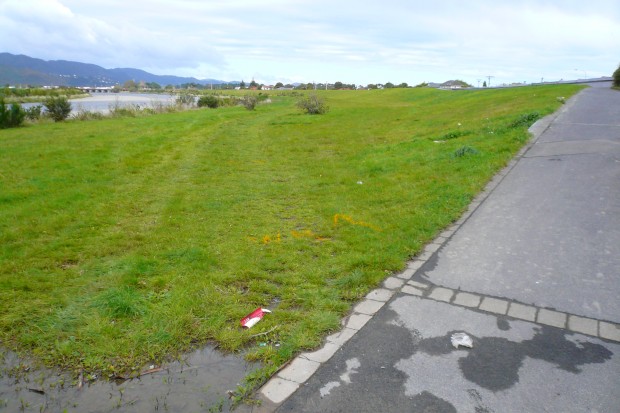 Onto Sector 3, which is rough dirt and grassé.  Probably the roughest sector, this is where light wheels go to die.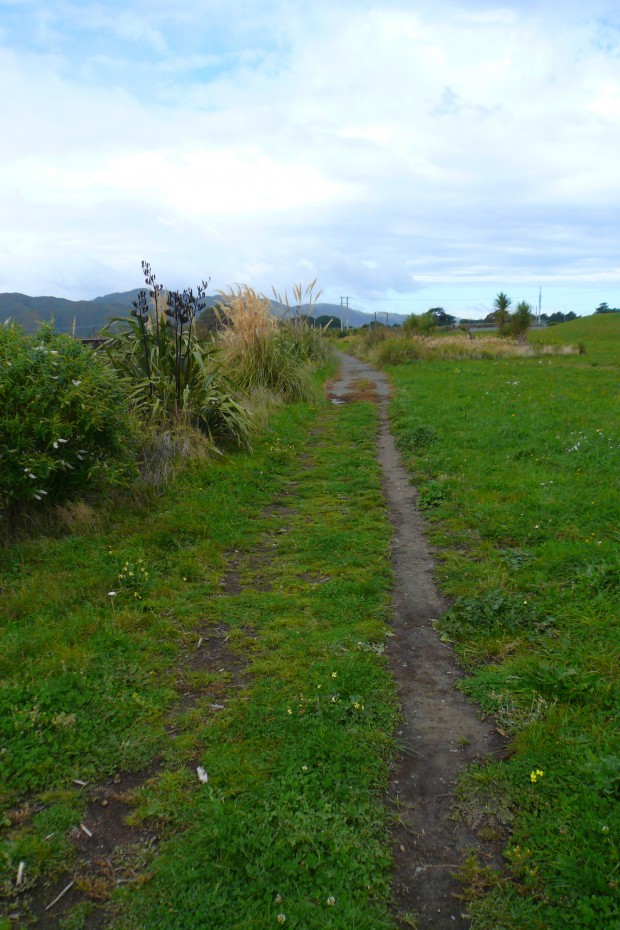 This turns into Sector 2, and the last real gravé stretch.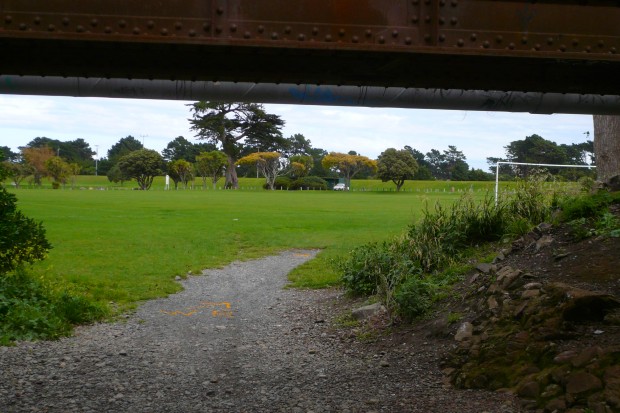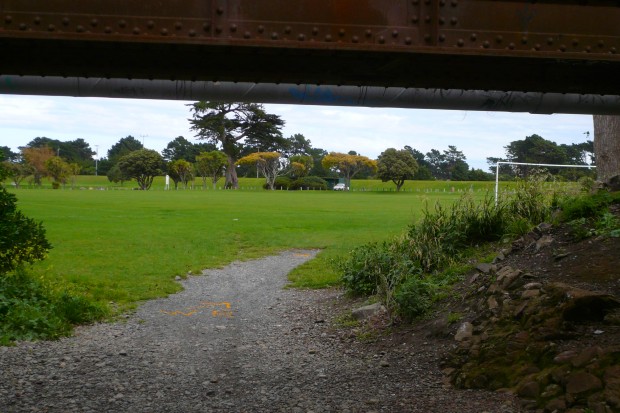 Take a sharp right under the rail bridge, and hope to Merckx there's no junior rugby being played. If there is, pray to Merckx we don't get beaten to a pulp by sideline parents pissed off because little Tommy's team isn't getting a fair go from the bloody ref.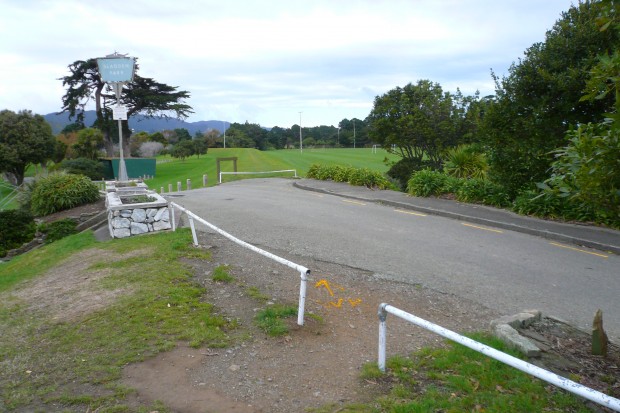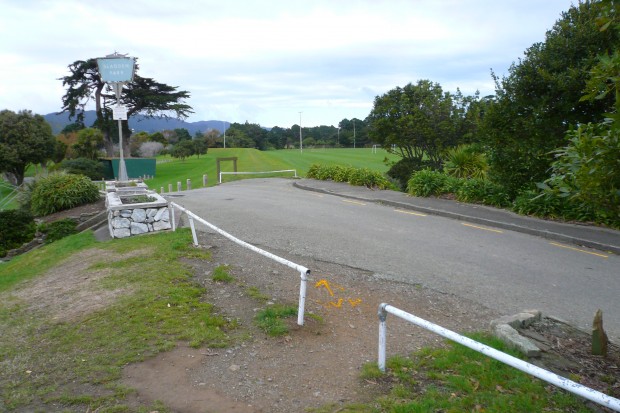 At the top of the bank it's time to tee off.  Sector 1, grassé, through the golf course.  Stay off the fairways and on top of the causeway and you'll be sweet.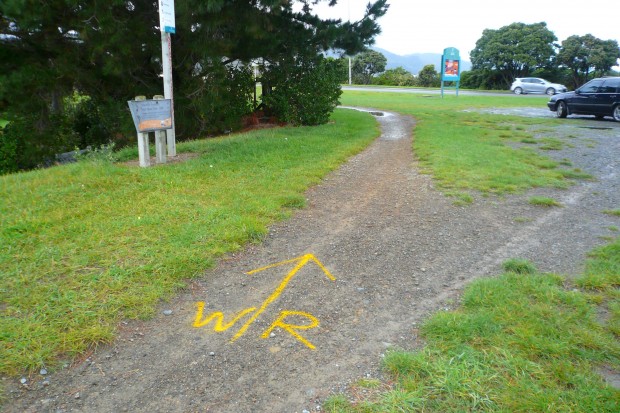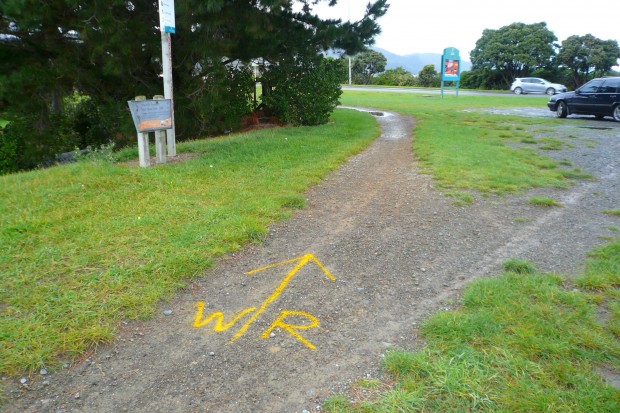 And so ends the gravé.  Now we're back at the Petone bridge.  Hang a left under it, and follow the narrow boardwalk up to the other side of the road.  We may regroup here if everyone is still fairly close together.  Or just hammer it back into town. The reverse of the way we came out. Oriental Pde, then KOM points up Carlton Gore, Grafton, Haitaitai Road…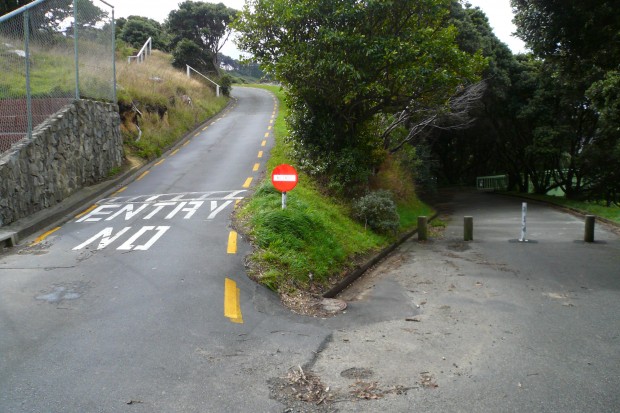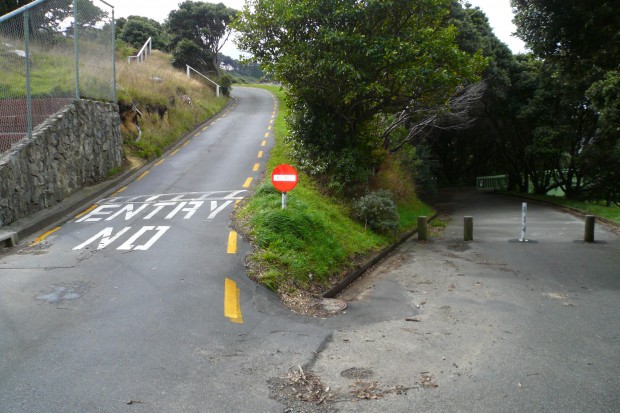 Over the footbridge and up the Muur.  If you're not royally fucked after that, do your penance on the lap and a half of the hallowed velodrome.  Never so good will your beer taste.
What else do you need to know?
I think 'don't be a dick' covers it best.  Did we mention it's not a race?
Road bikes only.  'Cross bikes are ok, but only with road tyres on.  No Mimos. Or Captains.  Or Captain Nemos.
Be responsible for yourself.  Bring tubes. Food. Water.
A camera.  We'll put the best pics up here.  Gav will be snapping a few off, so let him know if you've got some special Roubaix mods to reveal.
And V.  Lots of The V.
Simple.
We'll throw a barbie afterwards if you want to bring a dead animal to chuck on it, and some people to help you eat it.
No-one seems to want to give beer away though, so it's BYO Belgian brews.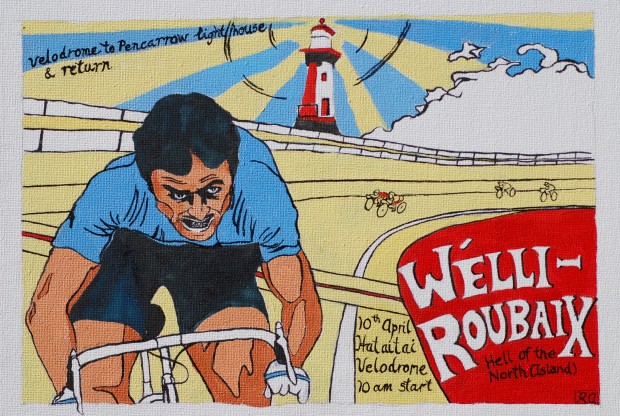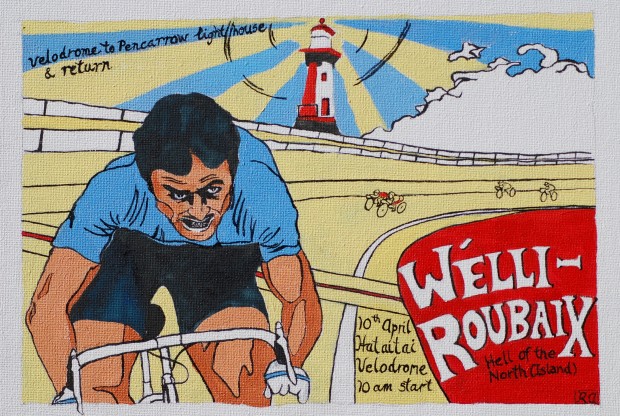 On Monday morning our good friends Leuven are opening their doors to us at 7am for a cheap breakfast and brews with entertainment provided by bicycle racing: Paris Roubaix.
If you turn up and yell out the result, you will be beaten.  If you didn't pony up a fiver on Sunday, do it now, or do it again.
9am should see you either off to work, or off to bed, or hanging around until 11.30 – 1.30 for another taste of the last 2 hours.  It could get weird.