The Ride of the Year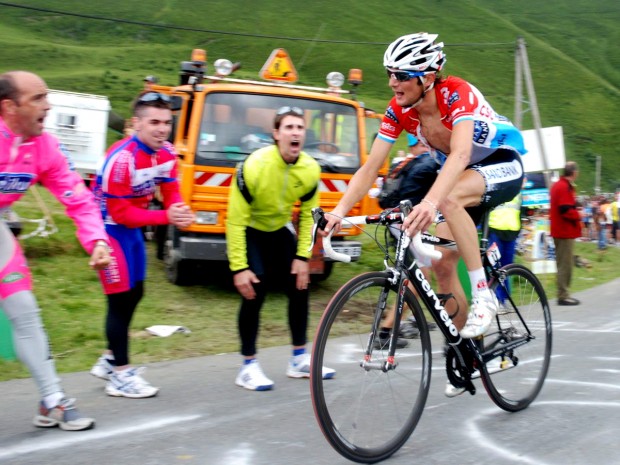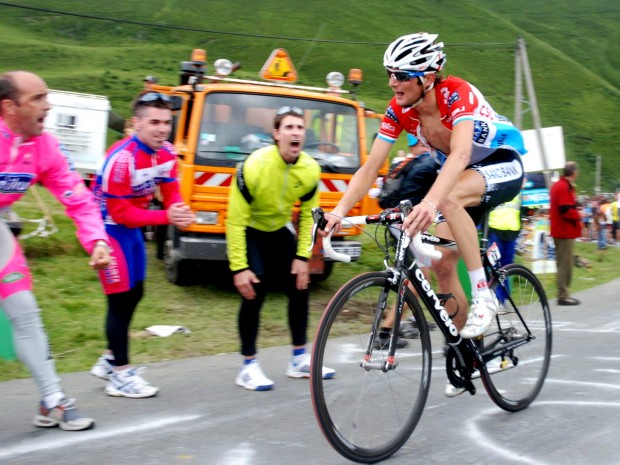 I didn't get a chance to write very much about cycling this year, which is one of my favorite topics when it comes to this blog. It's been quite a year for cycling in our household, with both Michelle and I buying our dream bikes and, more importantly, us getting out on them much more frequently and moving towards something that resembles fitness.
But the professional cycling season was something of a mixed bag. Doping continues to cast a huge shadow over the sport and, while the nature of the racing seems to point towards the sport getting cleaner, the emergence of the blood-booster CERA seemed to make it seem just as dirty as it has ever been. Add to that the re-emergence of riders who have tested positive (Alexander Vinokourov, Floyd Landis, Tyler Hamilton), admitted to involvement with doping (Ivan Basso), and were suspected to be doping despite any actual proof (Lance Armstrong) and it paints cycling into a corner that I don't believe it should be in.
The bottom line is that cycling is doing much more than any other sport to clean up, and – whether or not these guys have the right to return (they probably do) – the sport and the fight against doping is complicated considerably by their involvement.
Drugs also spoiled what I look back on as the best ride of the year: Frank Schleck's ride up Hautacam during the Tour de France. He happens to be my favorite rider, and not just because we almost have the same name. It's also not just because he's tall and lanky like me. It's because he rides his bike beautifully, races intelligently and aggressively, and is a really nice guy. But those other things don't hurt.  It also helps that he rides my bike.
Team CSC played the perfect tactical game over the day's earlier passes to demolish the race and set up their leaders to take the lead in the race. Jen's Voigt set a brutal pace over the Col de Tourmalet (Michelle's and my favorite pass) to shell some of the main contenders off the back before the final climb even started. Meanwhile, they had sent Fabian Cancellara up the road in a break which was caught by the Voigt group in the valley between the Tourmalet and Hautacam. Together, they set a brutal pace that put pre-race favorites Damiano Cunego and Alejandro Valverde out of contention for good.
Then, at the base of the climb, Frank Schleck attacked and did a magnificent ride to get within 1 second of the Yellow Jersey. Disappointingly, his breakaway companions included eventual stage winner Leonardo Piepoli who later tested positive for CERA. It's a perfect example of how drugs damage a sport: Frank Schleck would have won the stage and taken the Yellow Jersey but was cheated out of that experience by a rider who was on a blood booster. It breaks my heart that my boy was not given the stage win, but watching that stage was the most exciting moment of racing of the year.