In Memoriam: Leather and Brass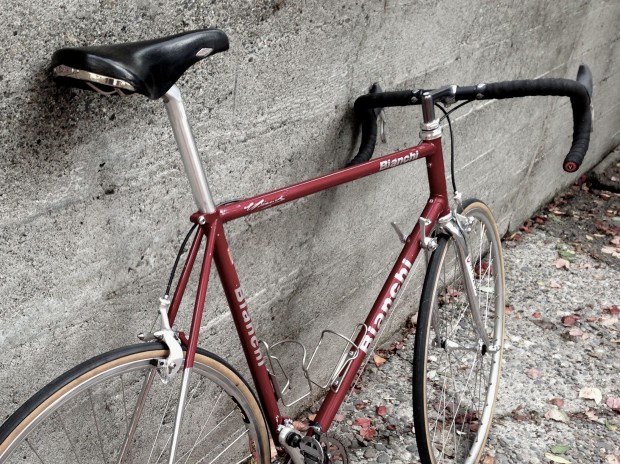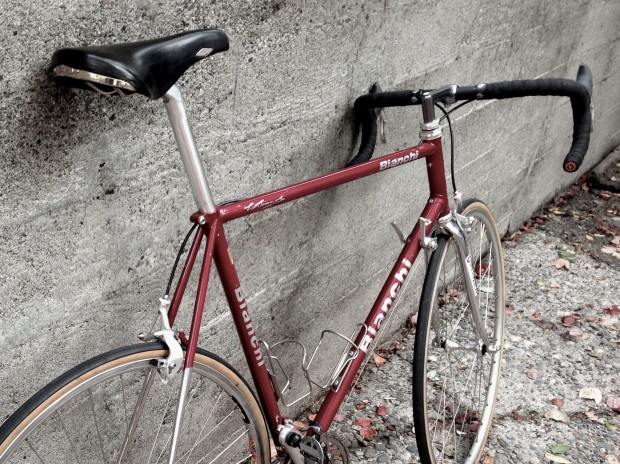 Composites, microfibers, synthetics. They amaze in their qualities; light, strong, durable – unyieldingly stiff or unimaginably suple, depending on our whim. When modern components arrive on my doorstep, upon lifting the unremarkable cardboard box I often wonder whether there is anything at all inside or if perhaps the person on the other end of the postal system had allowed their mind to wander beyond the task at hand and neglected to place the product in the box before sealing it and handing it off to a worker whose uniform invokes the wrath of dogs the world over.
This was not the case when my vintage 80's-era Selle San Marco Rolls was delivered from deep within the bowels of eBay. The box had a heft to it that hinted at something substantial within its confines. Freed from its cardboard prison, the saddle lay heavy in my hand, its heft signaling an inherent quality about it that only heavy products seem to convey. But the saddle showed its age; the leather was dry and worn, the brass trim and emblems tarnished black.
This saddle isn't made of synthetics, it was no lost cause. This saddle is made of organic materials that require care and maintenance in order to maintain their beauty. And, when let fall into disrepair, they can often be restored to their original glory. Out came my polishes and waxes, and within a few minutes the leather covering the saddle which had only moments before been worn and gray was now gleaming with a deep, black finish. The brass, touched up with polish and the tarnish wiped instantly from its surface. Within a quarter hour, the saddle was once again a beacon of a bygone era.
These old leather saddles took a few hundred kilometers to ride in; not as long as their all-leather predecessors, but much longer than our carbon-shell, microfiber modern saddles. With time, the rubbing of chamois-clad tooshie polished the leather into a gleaming beauty which whispered of the long journey over which it had carried its rider as they forged their path together along La Vie Velominatus.
Heavy and big as they were, these saddles had character; one would somehow be more comfortable than another which was supposed to be identical. Each would develop its own unique finish as the characteristics of the leather cover and the shape of it's rider's backside would reveal its unique beauty over time. The saddles owned by the Pros in the 80's and 90's became impossibly shiny; I remember being enraptured by the sight of the gleaming saddle swaying back and forth as Gert-Jan Theunisse moved en danseuse up the Galibier in the 1989 Tour enroute to a solo win atop l'Alpe d'Huez.
If today's saddles are marvels of lightweight and comfort, these old saddles were a looking glass into the history that rider and machine had forged together.