Updated V-Kit Ordering Process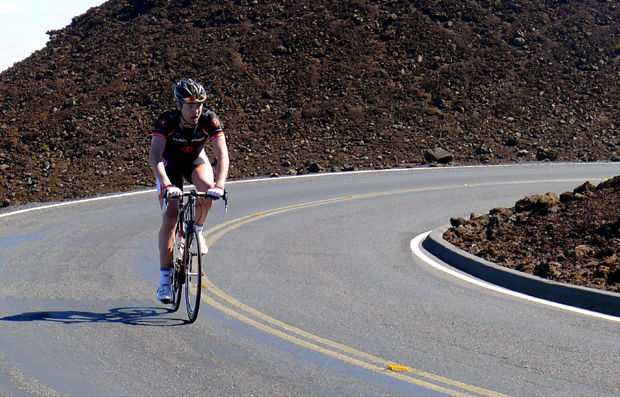 If I was going to describe to you what our order management process for the V-Kit has been like, I might start by likening it to Communing with Butterflies, only with invoices. It's been a highly manual process with invoices for deposits being assembled based on The Big Board, which was compiled by Gianni from the emails we get asking to get on the waiting list along with sizes and quantities.
Invoices go out, but people might be out of town and invoices go unpaid, and then we have to work out which unpaid invoices apply to people who don't want the kit any longer, and which simply went unpaid because of holidays or greedy junk mail filters. Eventually we get all the monies in order and we pay Castelli to get the order moving, usually later than we'd hoped.  Then Castelli works it on their end and we get a phone call about a month or six weeks later that the kit is almost done, and we send out a second set of invoices – also manually assembled – for the remaining bit, some of which also have to get chased down.
Labor-intensive, but t's been worth it because this is such a great community, and we enjoy spreading the love around, not to mention seeing so many people riding in the Sacred Garment. And while good intentions and passion can take you a long way in a crap process, the crap process will ultimately win due primarily to the fact that manual steps introduce the opportunity for error, and errors are bad for everyone.
From the start, we've never had any clue that there were so many likeminded cyclists out there. What started as an idea for a site centered around an imbalanced love for cycling has grown into what I truly believe is the best, wittiest, and most informative cycling community in existence. It has very little to do with us, the Keepers, and almost everything to do with you, the Community. Without you, we're nothing. And that's why we do this.
This project has also scaled in a way we didn't expect, and while we've always put a tremendous focus on selecting the right products that embody La Vie Velominatus, our order management process behind the scenes wasn't designed with the possibility in mind that there would be quite so many orders to handle. Where we spot problems – usually reported by people who are…surprised…that their order hasn't arrive yet after some time, we work hard to improve the process and increase the level of service because no one who puts down their hard-earned cash deserves to have to wait for their products or, worse yet, have it not arrive at all due to someone having missed a step in an overly manual process.
We do this all out of our homes, and with full-time jobs taking up huge chunks of our time, so while changes sometimes come slowly, they do eventually come, and we will eventually have a system in place which is worthy of the level of quality expected from any self-respecting Velominatus/Velominata.
Which brings me to the point. For the current V-Kit order, we've implemented an incremental change to the ordering process which will hopefully improve the predictability and level of service, as well as reduce the amount of work and time it takes to manage it. From now on, orders are accepted online for the V-Kit. It works just like all our other products, and the checkout is handled through PayPal, where you can trust your payment is secure and where you have recourse to dispute any issue you have either with the quality of our products or the level of service provided. The only difference is that the orders placed for the V-Kit go into the queue where the money is held in the PayPal account until the order is placed with Castelli and we make payment to them. We'll also no longer be taking down payments, but instead will be taking the full amount up-front at the time the order is placed.
Our goal is to work towards placing orders with Castelli quarterly, although we're not quite at that point.  In the meantime, we'll post our best-guess for what date the order will be submitted to Castelli, along with the expected date that it arrives bak at the Velominati World Headquarters (@frank's house). Once it arrives, the kits get packed into environmentally-friendly packing materials, and they head off to their destinations around the world.
Since Castelli requires minimum quantities on each item of the V-Kit, the possibility exists that we'll reach the minimums for some items, but not others. In the past, I've been able to make arrangements with them to accept a quantity lower than the minimum, but there are no guarantees that this is possible every time. We'll notify you if the item you ordered will not be included in the order because of this, and you'll be given the option of either staying on the waiting list until we do reach the numbers, or we'll refund you the deposit, minus the small fees PayPal charges for the transactions.
Velominati also can't be held responsible for lost shipments.  We've sent out hundreds of orders with only a very small amount of lost packages, but packages do get lost sometimes. Also, since Velominati isn't a money-making enterprise, we can't afford to replace packages lost by the postal service.  Therefor, if you'd like to upgrade to shipping with tracking information and/or insurance, please make a note to this effect in the order being placed, and we'll invoice you for the difference. Based on demand for this service, we may update our standard shipping service/charge to include this.
Finally, as has been the process since the beginning, we also can't accept returns on V-Kit for the same reason that we can't replace lost packages, though we certainly do make every effort to either make an exchange or coordinate a resale of your kit and get you in on the next order in the size you want. If there's a problem with the sizing of the kit or you don't like it for whatever reason, contact us and we'll do what we can.  Just make sure the kit is unworn and clean.
At this time, we are anticipating submitting the next V-Kit order to Castelli on Monday, May 9th, with an expected delivery to Velominati of July 1.  If you're interested in riding in the finest looking kit available, hop over to the Gear page and place your order.  Orders placed before May 8th will be included in this shipment; anything received after that will go into the next one. Updates on the status will be posted on the Gear page as well as in the alert bar in the upper right of the site.
After this order, we will attempt to align to the quarterly order schedule, meaning we will shoot for another order on June 1, but we'll play it by ear and see how many orders are in the queue at that time.
Thanks again to everyone in the community who makes Velominati possible. It is an honor to be a part of it.