The Ah-Ha Ride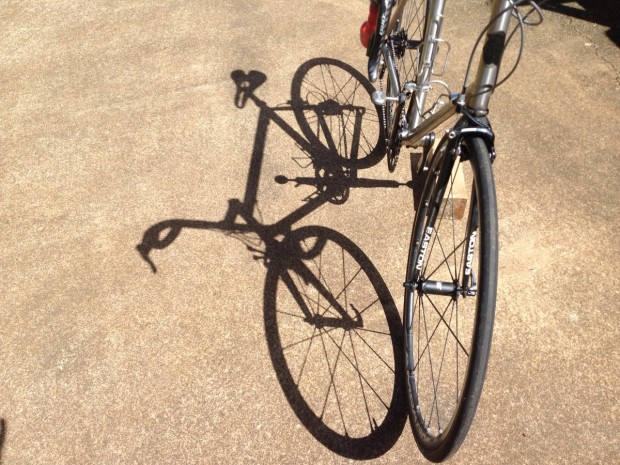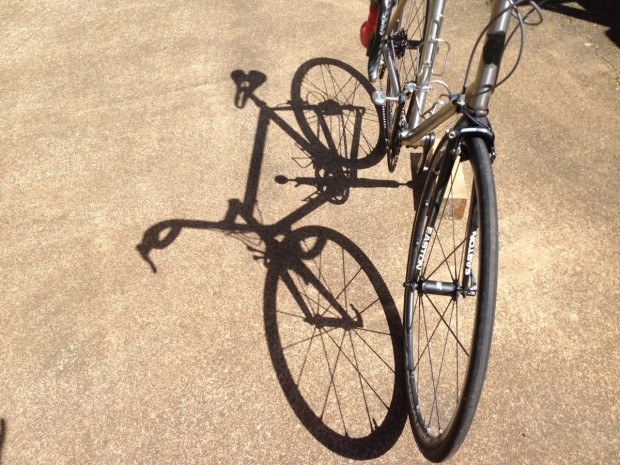 I'm not sure where this ride falls on the graph of fitness but down towards the bottom, somewhere.
There can be a point in every rider's season where each ride ends the same. FFS, I suck. The unabridged volume of self-loathing is reviewed, cogent chapters reread, aloud, in the bathroom. I'm Too Fat To Climb is a chapter I like to quote, chapter and verse.
Luckily stubbornness, the right amount of dumb and experience keep me from throwing my steed in a dumpster. None of us do walk away from our bikes because we have all gone through this, maybe every year. You keep going out, doing the rides, coming home to pull that damn book off the shelf. What happened? Life got in the way again.
We remember being good cyclists. We used to dance up those hills, a slow dance maybe but we danced. The bike and human were one, united in the pleasure and pain of covering vast amounts of ground. But now it's just sweating, head down graceless riding, listening to friends disappear up the road as they merrily chat away.
Then without warning on a subsequent ride, it happens. Is it cooler? Do I have a tailwind? Did I double down on my espresso? What is going on here? This is the Ah-Ha ride; one of the best rides of the year. Bike would, if it could, be saying, where the hell have you been? There may be no fitness or grace going on yet but there they are, out there on the horizon. And they are getting a little closer. All I want is that signal from the body that improvement is possible. These pointless rides are not pointless. That psychic burden can float away; that idiot book can stay on the shelf. I am a cyclist.