Frame Job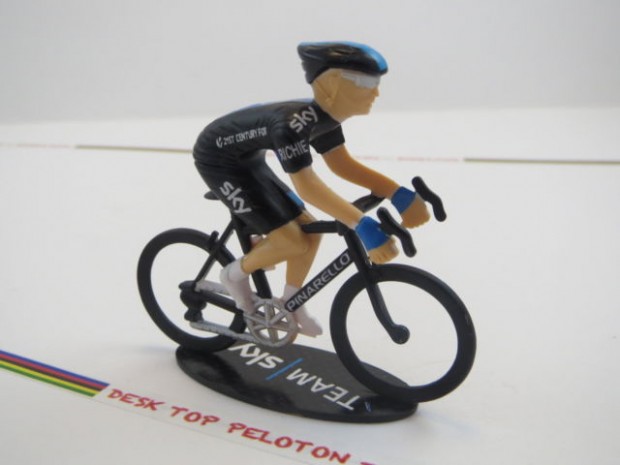 Last year we read that Philippe Gilbert is riding a 50cm (top tube of 535mm) BMC frame and he is 1.79m (5'10") tall. Now it's reported in Cyclingnews that Ritchie Porte's Pinarello is a 46.5cm frame (top tube of 515mm) and Porte is 1.72m (5'8″) tall. He is no Nairo Quintana but somehow he is on Quintana's old bike. Porte is just one inch shorter than the average Australian male, he is not short. And I used to think Sean Kelly's bike was a tiny bit small for him.
Taylor Phinney was moved down from a 60cm to a 58cm frame when he joined BMC. He is 1.96m (6'5″) so it's not a radical move, I can understand a very tall person wanting a less whippy frame, not that a BMC 60cm carbon frame is in any way loose. And they are getting the advice of people who know what they are doing, so there are some solid ideas here just ones I haven't thought of.
What are the advantages of riding such small frames? Really, I don't know and would like to understand. Ritchie Porte is 1.72m, rides a kid's bike and has a 120mm stem on it, how is that a good bike fit? Has everything we learned about bike fitting been with a huge caveat: after many measurements and calculations, here is what frame you should ride but if you want to throw all that out the window and go down six centimeters, that works too. And yet, Mr Porte looks pretty good on it so tell me, oh wise ones, what am I missing?
[dmalbum path="/velominati.com/content/Photo Galleries/[email protected]/frame job/"/]