Anatomy Of A Photo: Life Is Beautiful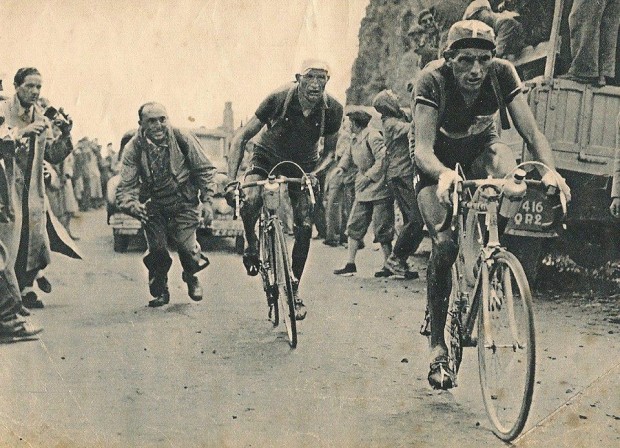 Guido went to extraordinary lengths to shield young Joshua from the horrors of the war. On the way to the camp, a bicycle race passed their truck. As the riders, themselves escaping a life of grim toil, dirty and sweaty from the effort of heaving their heavy steel bikes up the col, rode by, Guido lifted his son from the truck and placed him onto the road.
The crowd clapped and yelled encouragement to their heroes, and the riders responded by rising from the saddle, straining to turn their big gears over as the slope steepened. Strange men ran alongside the riders, and the cars honked at them to get out of the way. A broad smile lit up Joshua's face, and it was at that moment he knew that he too wanted to race a bicycle. Suddenly, as quickly as they appeared, they were gone. The crowd dispersed, silence returned, the truck continued on.
But for those few minutes, life was indeed beautiful.