La Fleur de V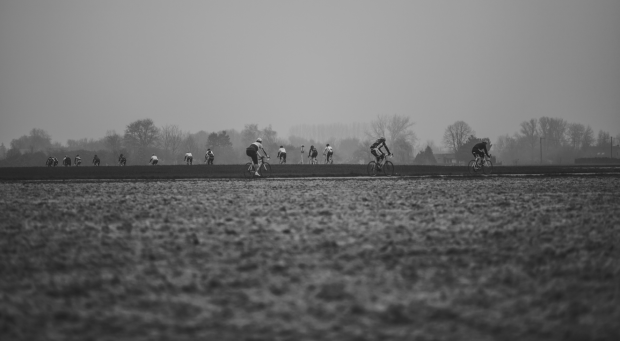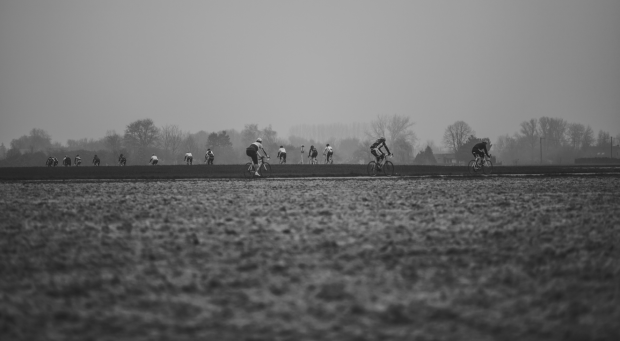 We have the kind of poor judgement that allows us to have a puppy. She's half pit, half something, and half something else and boasts a lilliputian-sized head. As her Life Coach, I've instructed her to focus on growing her head because, as her Uncle Gianni says, no one gets anywhere in this world with a tiny head. But she's a good puppy, and she's making good progress. Despite her physical shortcomings, she's got heart – the kind of spirit that makes everyone around her like her immediately.
The Rules are simultaneously unifying and segregating. They bring the like-minded together while casting those on the fringe outward. This is unfortunate, but necessary; The Rules are a gateway to enjoying ours, this most difficult of sports, to the fullest. Their purpose is to breed Velominati, not scare Cyclists away. At the same time, anyone who dares venture into this realm must be prepared for what awaits them. While The Rules have evolved from an abstract notion into something approaching a Religion and lack any formal order, but there is no mistake in the importance of the first V Rules whose message are to take them with tongue firmly in cheek, lead by example to guide others towards the path, and – oh, by the way – the path starts out hard, and only gets harder as you go along.
We all have our induction into Rule #5; mine came when I was just seven years old. We were out skiing at Lake Phalen in St. Paul when a white-out blizzard hit. For those of you not from Minnesota, getting stuck in one of those is like getting stuck in a Slurpee machine, but without the fruity flavors. Rather than turn back, we followed the tiny bit of groomed trail we could see in front of us and completed our loop. We even beat the search party home, which was kind of like winning. The sense of satisfaction when I walked into the chalet that night, having pushed through a scary situation and come out the other end unscathed, was owed to our willingness push on and not give up. I'll never forget that day, or my introduction to The V.
Cycling is a sport, a simple thing. It is something we do for pleasure. But Cycling is also a simplification of reality, where we can test our perseverance and learn to fight the greatest adversary we can encounter: ourselves. A Cyclist learns to push through pain to achieve a goal. These lessons are then applied to our lives to allow us to become better people. Because of this, the Velominati learn to be strong, tough people.
For those of us who have studied The V, we have learned something about ourselves that can never be taken from us. I'll go to the grave with the lessons that I've learned on two wheels that have been subsequently applied to every walk of my life. Life's hardships, in whatever form they meet us, can be more easily dispatched when one has learned to push harder when the legs burn and the lungs scream out in agony.
La Fleur de V grows inside us. Its pollen spreads to those with whom we interact, much like my puppy's good nature infects everyone she comes in contact with. Guide the uninitiated, and always observe Rules #5 and #43 in all aspects of life, not just Cycling. The pretenders quickly fade into the background, and the Velominati stand apart as strong, good people.
Vive la Vie Velominatus.