The Experienced Mr. Hincapie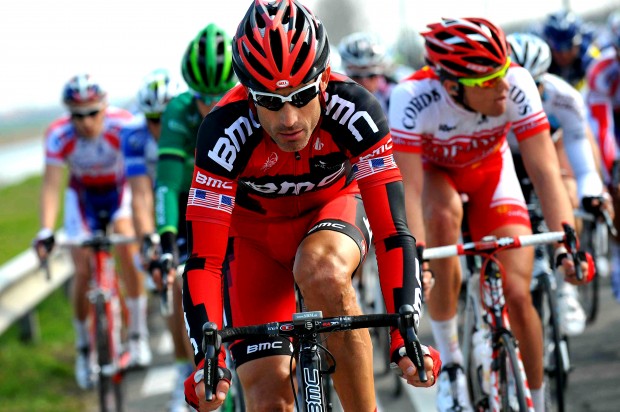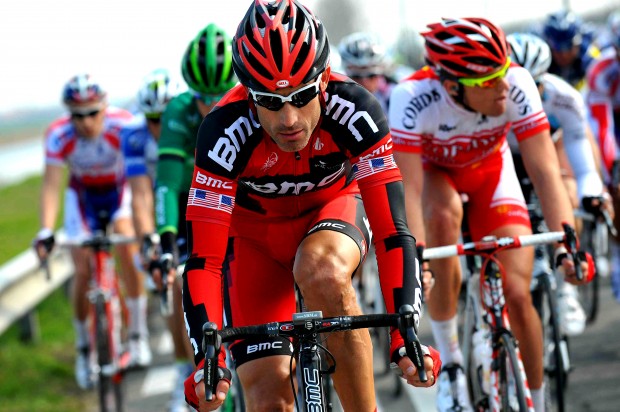 Experience is something that we can only develop over time. We take it to imply there is some associated wisdom, garnered principally through those experiences that contributed that wisdom through hardship of some kind. As a society, we also refer to this as "learning from our mistakes"; mistakes make a much more convincing guide than does success.
I happen to be a semi-professional mistake-makerer, although I do feel as though I should have much more wisdom in my bones than I demonstrate. It sometimes feels as though all I make are mistakes. One gigantic snowball of mistakes that continues to build on itself with each successive heave down the snowy slope of life. At times, I fully comprehend the mistake as I'm making it, but soldier forth in the misguided hope that it will somehow work out for me despite my imminent failure. Other times, I'll be certain that I'm right and true, only to discover later my fallacy.
The severity of all this mistake-making is lessened somewhat if one is able to learn from their mistakes and convert it into something resembling wisdom, as I optimistically believe I am. In fact, learning from my many mistakes is perhaps one of my greatest talents; it seems this particular  skill helps me forge long-lasting relationships and hold down jobs without getting fired for sucking so much.
George Hincapie and I have in common the fact that we are both "experienced". But it is in this last respect, that of learning from one's mistakes, that George Hincapie and I differ, aside from athletic ability and, I'm assuming, body odor. It is for this reason that being his fan necessitates that one be a masochist. Our hopes rise each season and for each classic, yet every time our hopes are crushed as we watch helplessly as he misses the opportunity to win.
Here is a rider of immense talent, not to mention America's best hope for victory over the stones of Belgium and Northern France. As his career draws to a close, his huge potential remains unfulfilled. With one exception, when the stakes were highest, Big George repeated a chronic string of mistakes. Time and again, he would let the critical move go, look around for others to take initiative as the race exploded ahead, would mysteriously disappear from the front, or simply fall into a ditch.
A rider needs luck to win at the classics, but the most successful riders seem to make their own luck. Hincapie faltered each time victory was within his grasp, yet always found a locus of responsibility that lay outside himself. With the exception of his snapped steerer in the 2006 Roubaix, by and large, his were missed opportunities, with the prefect example being Stage 14 of the 2009 Tour. Hincapie was in a break which was set to place him into the Yellow Jersey when Sergei Ivanov broke free 10 or so kilometers from the line.
The bunch was bearing down on the group, and the gap was dropping quickly. As the gap neared the critical point where George might lose the buffer required to end the day in Yellow, he sat in the group and looked around for another to take up the chase. The bunch continued it's unstoppable march and, sure enough, Yellow was missed by a scant 5 seconds. Afterwards, a downtrodden and bitter Hincapie blamed the Astana and Garmin teams for chasing too hard and stealing the jersey from him when in reality he squandered his chance by sitting on rather than taking the initiative to chase himself.
The Cobbled Spring Classics are one of the pinacles of our sport, and riders who specialize in these brutal races are few in number. Unless you're Belgian, most countries boast few riders who are able to ride over the stones and stay in one piece, fewer still manage to arrive at the finish. Rare is the rider who can do so consistently. George Hincapie is the only American rider I can think of who fit this mold, and I've always loved him for it. But sadly he's lacked the je ne sais quoi that would see him outmaneuver, outgun, or outsmart his opponents.
But I never stopped hoping. On the occasions that he arrived at the finish with the scent of victory on the handlebars, the excitement was palpable. Setting foot on the podium did nothing but bolster my belief that he would one day take either the Ronde or Roubaix, and it is sad that there appears to be little hope of seeing him atop the podium as his retirement seems imminent. It would have been glorious to see him atop the podium in Meerbeke or Roubaix, and if he races again next year, I will, against my better judgement, hold high expectations for him. So much for learning from my mistakes.