The Seduction of Symbols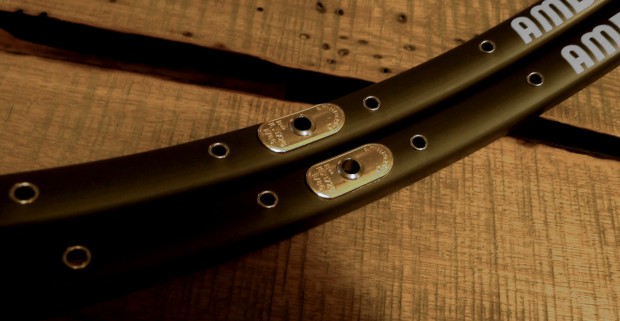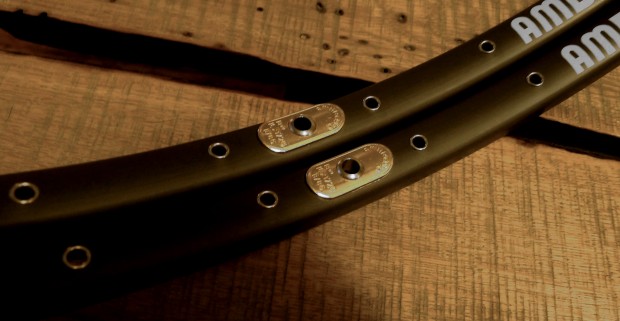 There was a time when bicycles were lovingly handmade by artisans who themselves loved the sport more than those for whom they built the machines. Lugs were filed to become Luggs; chain and seat stays were beautifully chromed for durability despite the grams it added to the frame's final weight; spokes were chosen for their purpose and laced to hubs and rims in a pattern that suited the specific purpose the wheel was intended to serve. Throughout the process – from building the frame to manufacturing of the components – extra care was taken to make every element of the bicycle beautiful; these bicycles, when you are in their presence, radiate La Vie Velominatus.
As was customary at the time, components would be pantographed and frames repainted and rebranded, leaving behind little evidence of their origin. But hidden in the components and frames were symbols that the manufacturers stamped into their wares to preserve their identity; Colnago their Fiore, Cinelli their C, and Campa their Shield. These symbols have come to hold great meaning within the sport and we of a certain ilk scour the photos of our heroes' bikes for evidence of their existence.
For a variety of reasons including cost, proprietary tube-shapes, and repeatability of production, these practices have largely died away in mainstream bicycle manufacturing; in fact, nearly every element in the art of bicycle building that requires attention and skill is slowing being eliminated from the craft. Ahead-set stems have replaced the need for a carefully adjusted headset and stem, sealed-bearing bottom brackets and hubs have eliminated the subtle touch required to hold a race in place with one hand while tightening the assembly with the other. By and large, the machines and riders are stronger than the terrain they race over, leaving little practical need for the attention to detail and customization that once came as a matter of course.
There is, however, one magical week of racing where the terrain is still stronger than the riders: the cobbled classics of de Ronde van Vlaanderen and Paris-Roubaix. This is the one week during which the Pros still require highly customized machines and we, as fans, can scour the photos of our heroes' kit, looking for the symbols tucked away in the components to discern their origins. One such symbol is the brass badge affixed to the valve-hole on Ambrosio rims.
These rims are chosen by the Specialists for their strength on the stones regardless of what wheel sponsorship obligations might exist within the team. Their mystique is further deepened for those of us living in the States because they aren't available here. It follows, then, that the Golden Ticket, as I call it, is something I've coveted for as long as I can remember (which, admittedly, isn't very long and, upsettingly, keeps getting less long) but have never had a good enough reason to justify procuring from Europe. But Keepers Tour, Cobbled Classics 2012 provided the perfect justification to go about finding a set and I wasted no time in doing so. Upon arrival, the rims spent the better part of two weeks sitting in my living room or next to my bed, patiently waiting for me to pick them up and rub my thumb over the badge, just to reassure myself they were still there.
Not long after the rims arrived, I excitedly loaded a picture of Boonen in the 2010 Ronde and turned the laptop to show my VMH.
Frank: Hey, what do you see.
VMH: Boonen. Goddamn, he's a stud. Don't let me too close to him; I can't be responsible for my actions.
Frank: What about his wheels.
VMH: What?
Frank: Don't you see? He's got my rims.
VMH: You can't possibly know that.
Frank: Openly shows his exasperation by groaning audibly and rolling his eyes. Yes, I do. Check it. You can see the Golden Ticket on his back wheel. Its obvious as shit. What's wrong with you?
VMH: Sighs, pours another glass of wine. Exits stage left. Hopefully not for good.
*Coincidentally, on the same day that this article was being written, Inrng published a similar (better) article on a related subject of hand-built wheels. Well worth the read: The Dying Art of Wheelbuilding