Friday Night Lights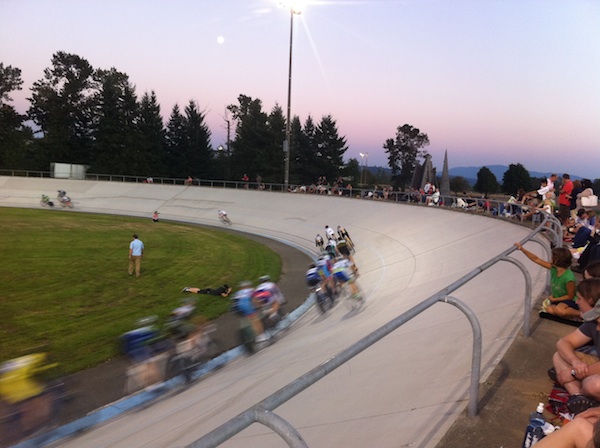 Took my 2-yr-old son to the last of the Marymoor Velodrome summer series races tonight. He rode his tricycle up to watch from the top of high-bank turn and sat there, transfixed. It was a perfect late summer evening– dry and warm, with a lingering sunset. The Cat 1&2 races were fast and precise, and the two-wheeled machines looked perfect in the purity of the track form.
As we left, I asked my son if he had fun. He responded, redirecting the conversation as only a toddler can…
ME: "Did you like the races and the fast bikes?"
SON: "You ride your bike fast!"
ME: "That's right, sometimes I ride fast too. I push hard on the pedals and go fast."
SON: "Push on the pedals and go FAST! Push on the pedals and go FAST! "
I believe my work here is done. The kid is going to be fine.