Velominati Super Prestige: Paris-Tours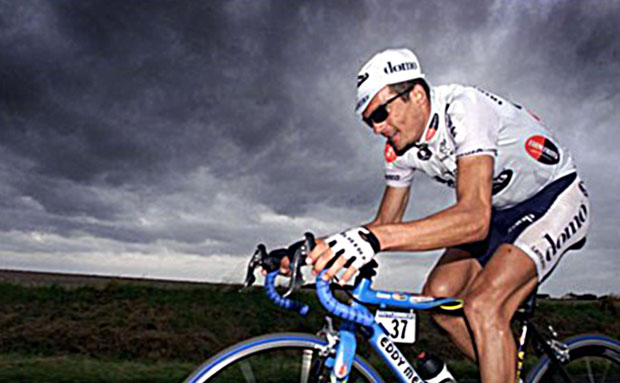 Just a week after contesting one of the most brutal, exciting one-day races of the year, a bevy of battered, tired bodies make their way back to Europe for the penultimate round of the inaugural Velominati Super Prestige series. As if the heat and gruelling course of Geelong wasn't sapping enough, the 20-odd hour flight and ensuing jetlag will no doubt take a toll on the big-hitters who will be backing up for a shot of victory on the Avenue de Grammont on Sunday.
Often thought of as a sprinters race, the last decade has seen more breakaways succeed than bunch gallops. And there have been some heroic rides from some of the biggest names of the peloton, some you'd expect to try their hand at an all-day solo mission or late escape, others not so much.
It was with some surprise that I remember waking to the news that Richard Virenque, more noted for his top-fueled climbing feats in Le Tour, had stayed away with countryman and crazy-escape artist Jacky Durand for 230km and held off a hard-charging peloton for the win in 2001. It was somewhat of a redemption for Ree-chaard, after a tumultuous few years post-Festina, and helped re-launch his career and didn't hurt to restore some idolatry, if not credibility, with the French cycling fans and public. It was an impressive ride in anyone's books, love him or hate him, fueled or not (obviously 'not' probably doesn't equate).
2004 saw one of the Velominati's favourite riders, Erik Dekker hold off the pack with repeated attacks from a select group, finally dragging Matthias Kessler to the line before leaving him to be engulfed as he found a deep reserve of The V and made it look almost easy as he cruised across the line ahead of the baying sprinters. It was pure guts and probably the ride that Dekker will most be remembered for, even outstripping his stage wins at Le Tour.
[youtube]http://www.youtube.com/watch?v=0xGpjOfYLG0[/youtube]
Of course the last two editions have belonged to the late-season specialist Phillipe Gilbert, and he will be a heavily marked man in this year's race. Did he spend all his bikkies last weekend? Will Boonen be a factor as he comes back from injury, and look for revenge for last year? Or can Pozzato step up and salvage some Italian pride, dented yet again in the race for the rainbow?
As always, check out the start list, look deep into your heart, use your head, and pony up your tips to be in the running to win an Obey The Rules bumper sticker. The race for the overall VSP  is tipping slightly in favour of Andy, who is hanging out front a la Dekker as the pack closes in on him, with Geof, John and Steampunk looking for a wheel and ready to pounce, in the quest for the coveted Velominati Shop Apron. There is no finer prize in cycling tipping competitions.
Check out the rules and scoring here, and good luck.