Who's your Poppy?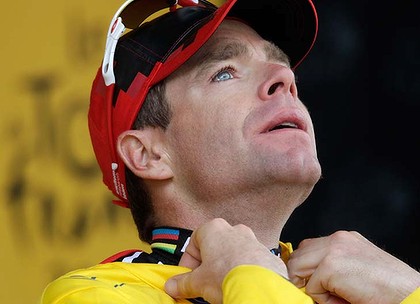 You'd think that with such an historical event taking place in France overnight that the Australian newspapers would be a sea of yellow and 'we are the champions' headlines this morning. Yet what I saw staring back at me when I visited one of the most respected newspaper websites (ie not a Murdoch tome) was a dead, tattooed junkie. Now that's news!
Australians are known for our love of the 'Tall Poppy Syndrome', where we like to take a famous public figure, be it a politician, entertainer or sportsperson, and build them up to a level of adulation sometimes deserved, oftentimes not, and when that figure reaches the pinnacle of their field we criticise or ridicule them to bring them back down to 'our' level. We don't want to be seen as lesser than them, or more likely want our heroes to be just 'ordinary blokes' like us. Aussies love to be the common man, but also want to be better than all those high-and-mighty Poms, Yanks, or in this case, 'Frogs'.
Now that 'we' have won the world's biggest bike race, we will embrace the victory and milk it for all it's worth. Even if the majority or the Holden-drivin', VB-drinkin', steak-eatin', footy-watchin' public thinks that cyclists are lycra-wearin' fags, and would gladly swerve their ute to run us into the gutter for a bit of a laugh.
So enjoy your time in the sun Cadel, make the most of the plaudits from the press, the politicians and the cycling fans, because cycling will still be seen as not a real man's sport by most. Kind of like yachting, but hey, we loved it for a brief moment when we won the Americas Cup.
You little bloody ripper!