Made By Hand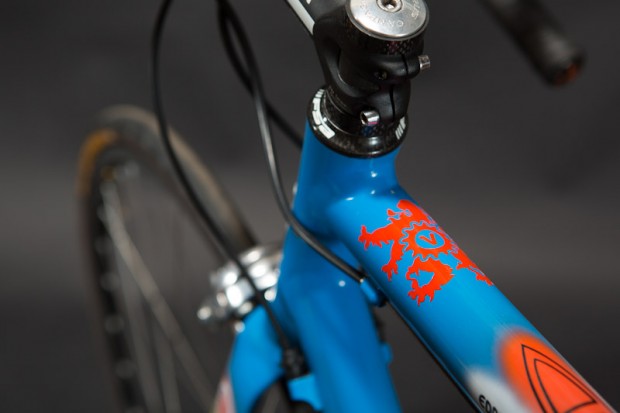 It wasn't so long ago that the majority of bicycles were made by hand, from raw materials, in places that aren't China or Taiwan. While some of these artisans are still around, their wares are increasingly harder to come by, and to procure an example of their work means an outlay of time and money which is more than most are willing to commit. This is a problem with not just bikes; mass consumption is big business, not only in everyday necessities but for 'luxury' items as well. A bicycle can be considered a luxury item for some, so to bring them to the masses, they must be produced in ways that lower the cost of materials and labour to a point where the average consumer can feel like they are getting a quality product at a reasonable price. And they usually are.
They just aren't getting anything unique.
Now that three of the four bikes in my possession are made by hand, I have made a commitment to only own machines produced not by robots, not from composites and not from 'factory farming' methods. While there are many excellent bicycles produced en masse, the little bit of personality that is instilled in each of my rides sets them apart and I know I'll see not many, if any, similar steeds on my roads or trails. How many dudes you know roll like this?
Riding the cobbles of KT12 on my Merckx Team SC and KT13 on the Pavé steel Cyfacs re-opened my eyes to the subtleties of a well-made frame and the characteristics which can be incorporated into the bike by the maker; each one can be tweaked to offer a ride quality specific to each frame, each rider, even the environment in which they are created and which they are intended to be ridden. The Merckx was fairly hard to come by, and I stumbled upon it by chance rather than through any concerted effort to find it. I sometimes think it found me. It's a bike I love to ride, but also to just appreciate its lines, its pedigree, its Made In Belgium heritage, no doubt welded by a grizzled Flandrian who cut his teeth in the very factory he still works at 40 years later. I'd like to think so, and there's some small likelihood of it, at least. Maybe I will return it to Belgium once more, in Spring, from where its journey started and where it made its mark in history more than a decade ago.
[dmalbum path="/velominati.com/content/Photo Galleries/[email protected]/merckx sc/"/]