Rule#74 Conundrum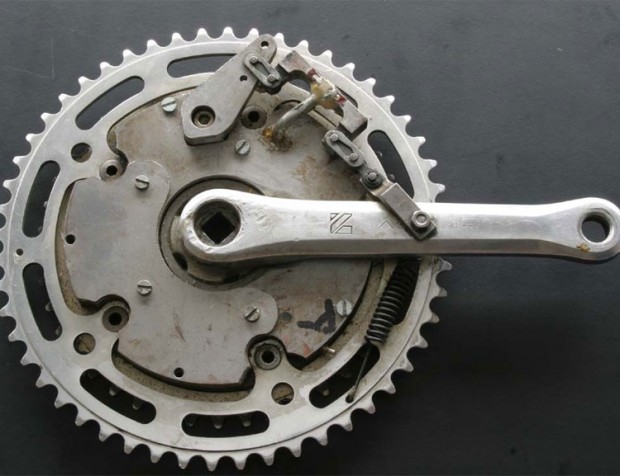 Maui Velominatus Dave is tapering for this Saturday's Cycle to the Sun. It is more mass start, time trial to the sun as there is nothing like 3.3 km of continual climbing to sort everyone out by their power to weight ratios. After 2 km of climbing there is no pack and no draft. Everyone climbs as hard as they can and almost everyone is riding alone. 
Dave has been training like a bastard. He doesn't have a coach but he does have a power meter and an analytical mind. As we talked about his up-coming race he could not contain himself any longer, "I don't know how you and Frank can train without power meters. They are fantastic. They make your bike an extension of your body."
What? I had never considered this as a possibility. Isn't this something we all want; the rolling centaur? This is a feedback loop: the brain to the legs to the cranks to the strain gages to the head unit to the eyes to the brain. The bike is getting involved here. The bike is telling you how hard you are riding it. Dude. 
Presently I'm just riding with a V-meter. I've used heart rate meters and cyclometers but got tired of seeing how slow I was. I wanted to simplify; I wanted an unadulterated ride. Also, I obviously didn't want to formally train anymore, just do rides that I barely made it home from. Is that training? To quote Roy Knickman*, "you are what you train." His admonition is something Abandy should take to heart; if all you do is train in the mountains, that's all you are going to be good at. I might have been just training to barely make it home but really it was not training. Training should be more work and less play. 
 We all need cycling goals. We all need something to get fitter for, even if the goal is as simple not to get shelled as quickly on that same climb. 
Let us be very clear on the idea of training rides versus other rides. A training ride may not be too much fun and most importantly there should be a clear plan for what will happen, see Rule #71. This is where the power meter has to shine; it is the most reliable, direct and accurate instrument for monitoring effort on the bike. The prices are coming down and the model choices are going up. Here is a nice amateur guide for them. 
The head unit stays at home on the weekend group ride to the café and back. That ride is why you did the training ride(s) earlier in the week. Don't try to mix the two or you will be abused. We do the training rides so we can drop our friends on the weekend, that's what friends do. And nobody wants to be accused of staring at their power meter when they should be looking where they are going, no matter how well they ride.
I am intrigued by the concept of the bike becoming more of an extension of the body through the power meter. Does this violate The Rules? Does this make you a stronger cyclists?
*Who is Roy Knickman? American Hardest of Hardman of the 7-Eleven and La Vie Claire era, FFS.