A New Decade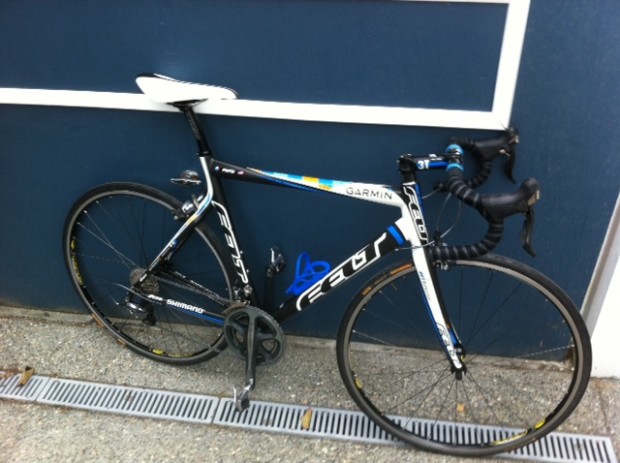 A new decade is here. Not the one that started Jan 1st, but the one marked by my new bike. By habit, this bike will occupy the #1 spot for 10 years, give or take, until another bike happens. That's the way of bikes– the best ones simply happen. I don't go shopping, or even buying. I just suddenly have a new bike. (Except that they're always used.) It's a strange approach, given the length of the commitment, but it's been working so far.
In the '90s, bike #1 was a Cannondale CAD 3 (with Suntour 7 spd). In the '00s, bike #1 was a Cannondale R3000 (with DuraAce 9 spd). Now, I am a proud member of the modern age in my Felt F1 (with DuraAce 10 spd). The acquisition of the Felt had no premeditation, no research, no method. I was not actively looking for a new bike. (One is, of course, always passively looking for another bike.) The Cannondales were each from [different] cousins of Will Frischkorn, and both came from conversations that started, "Hey I might be able to get you a bike".
This one has a story too. This bike comes from Danny Pate, formerly of Team Garmin, more recently of HTC, and next season of Team Sky. Frank found it, via Pate's twitter feed, and sent me the link along with some taunt about carbon. It was late on a Wednesday night, I was full of scotch, and my lovely wife was out of town…so I joined twitter and posted a reply. I talked to Pate on the phone that weekend, sent him a check, and ba-da-bing: bike arrives the following Thursday (complete, sans wheels, as agreed). He even included a matching team kit, still in the wrapper– a gentleman and a scholar, Mr Pate.
Frank lent me some spare wheels, and I'm off to the future. The hills on our regular training lap are still higher at the top than at the bottom, but that's about the only thing that is the same. This bike is fast.
Now I just need to "happen" some wheels for permanent use. And a flat stem, of course.