Guest Article: Proposed New Rule #96, the Marcellus Rule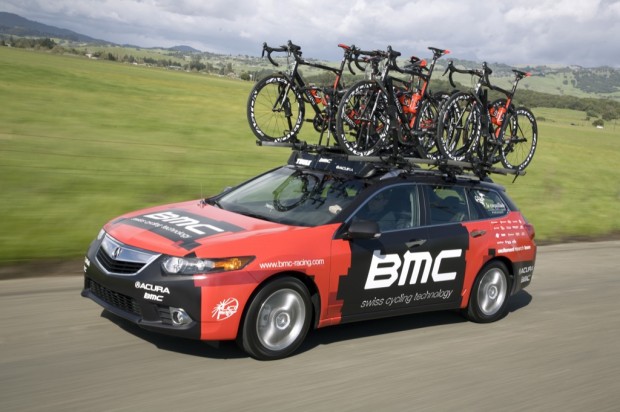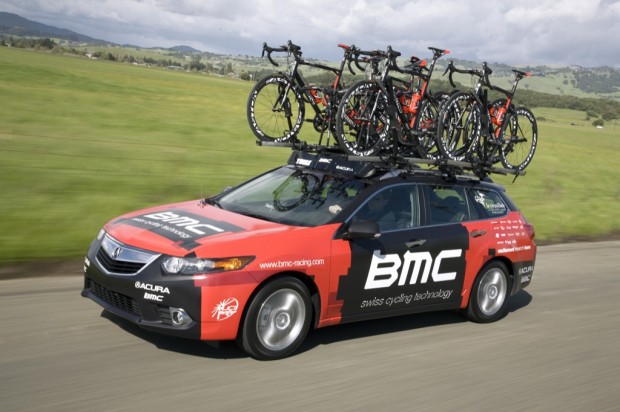 This note arrived to the Velominati Bunker back in April. It was a confession. It was a cautionary one. Everyone knows someone who has done this. I nearly did it myself*. I replied to Alex, not sympathetically enough yet his message has stayed with me. Is this worthy of a New Rule? 
Yours in Cycling, Gianni
Dear illustrious members ,
I wondered if the members had a Rule for irregular removal of bikes from roof, off vehicle? I feel the need to explain a little incident that occurred after picking up my two Specialized bikes from storage after having moved house.
Both  bikes  were sitting comfortably on the Thule roof rack and we were making good headway back to my new residence in Bourne end. I had both my boys in the car and was a little distracted with a conversation with my eldest. Mentioned in the conversation was the issue of lunch. So it made sense to pull into Waitrose to get a bite to eat. Err need I go on? We entered into Waitrose at a good speed.
There was a horrendous noise that I cannot describe and still haunts me, followed by the sound of breaking glass as both bikes and roof rack hit the ground after briefly entering the boot through the rear window.
Some of you will remember an incident, many years ago, to a chap called Marcellus. I remember thinking I would never be stupid enough to drive my car through a barrier with a bike on top of my roof. Well I have exceeded this by wrecking my bike and my girlfriend's bike. oops
Training is on hold for the moment.
Proposed Rule #96 -Twatting your bike.
Driver and also owner of bikes on roof of car, removes bikes from roof of car by driving through a barrier. Owner of bike shall be referred to as a twat until bike has been replaced, or repaired. Exceptions are if wife or girlfriend is driving car in which case a possible conspiracy theory may have to be investigated. This confirms the need for Rule #12: the number of bikes owned should be N +1. You can at least be sure of a spare available.
Waitrose are suing me for damaging their barrier
Bastards
*Two identical Alan CX bikes on the roof of my car as I delivered a racer to the airport after he won the cyclocross nationals many years ago. Luckily the handlebars lightly hit a warning sign as I ripped into the departure drop off. Had that gone badly, I would have had to find another sport.