On Rule #6: Resistance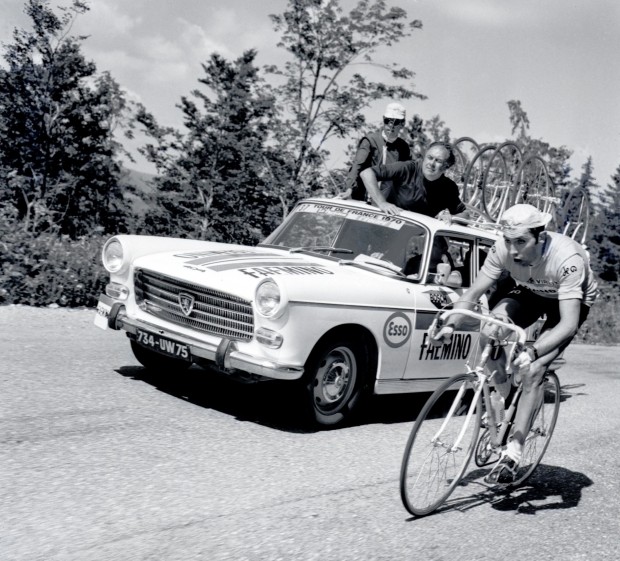 Strength can be a fickle thing this time of year, when the training isn't as consistent as it should be; it comes and goes, sometimes several times in the span of a single ride or even a climb. Like a rosy-eyed dreamer I keep awakening as I train, thrown like a rag doll between a state nearing euphoria and one resembling purgatory.
My mind is what drives me as a Cyclist, it is what allows my to keep going despite the burning in my legs and lungs. It is what pushes me to leave the comfort of my home to climb aboard my bike when it is dark, cold, and rainy. But there are times when the legs won't go or the body fails in some anomalous way when we are struck by the reality that we are but puppets, pushed and pulled by forces that exist outside outside the jurisdiction of our will.
Whether or not the body fails, the mind can still resist. It can resist easing back. It can resist turning around. It can resist turning the bars to steer away from the extra climbing loop. Giving in is the worst kind of weakness we have in Cycling. With time all the acute reasons why we want to quit will pass; the acid will flush from our muscles, the gasps for air will give way to steady breathing, the cold will leave our bodies. But quitting, and the doubt it cultivates can last much, much longer.
Quitting begets quitting. It wears down your confidence and makes you question yourself. It asks questions of you that you will struggle to answer when the 2am Ghosts of Lost Opportunities come calling. Worst of all, quitting gets easier the more you do it.
Before my rides, I will decide if it is to be a hard day or an easy day; whether I will do the extra loop with the big climbs or look for the flatter roads. Once on the ride, I will shut off the part of my mind that asks those questions and simply shut off the part of my mind that processes those considerations. I will not stop until I am done.
Our strength may be fickle, but our minds are steady.