Winter Training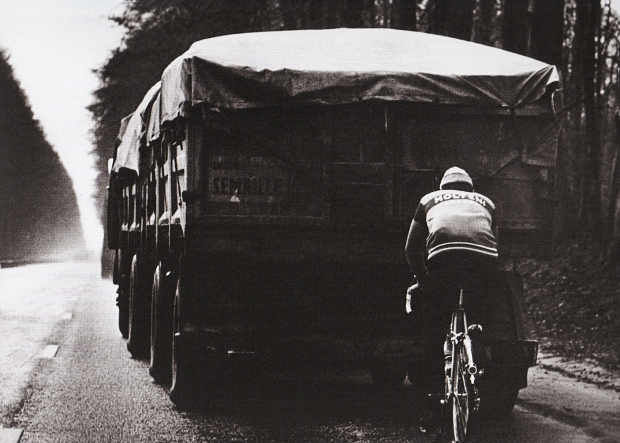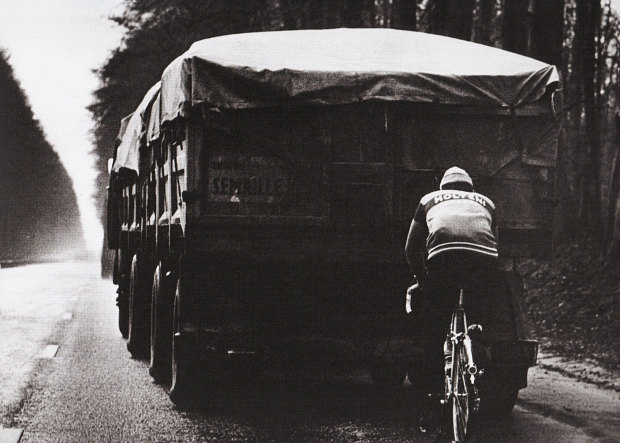 Merckx famously professed that after a night of sinning, the body must be cleansed. He obviously meant this figuratively, not literally, because those mud guards on his bike aren't going to take a big bite out of whatever that lorry has to offer him by way of a Flandrian facial.
Winter is a tough time for those of us pawing about in search of our climbing weight. With the shortening of days, the nesting instinct awakens. Darkness falls in late afternoon and when we wake, we are greeted by the same darkness that wrapped us all through the evening. Nature urges us to combat the darkness with food and drink; summer's dinner salads are replaced by slow-cooked meat and potatoes served with a side of pasta and bacon and washed down with a few bottles of red.
Weight defies the conservation of mass; it is more easily gained than lost. Fitness occupies the opposite realm; it is more easily lost than gained. Riders like Kelly, Merckx, and De Vlaeminck were famous for their discipline throughout winter; training long and hard to lay the groundwork for their Spring and Summer campaigns. With a sea of months between us and next season's goals, there is little urgency to train properly. But keeping our weight down and putting in the long base kilometers will reward us throughout the season. Besides, it hardens the character to train in the cold, wet winds that characterize the winter months. The training we do in summer feels a luxury by comparison.
I cherish the winter months when my training is peaceful and free of pressure. I look forward to the sun warming my muscles, but for now I am content to stock up on fresh Flandrian Best, prepare the bike for the winter roads, and submit to the solitude of the cold training hours that lie before me.