Guest Article: Cyclops VSP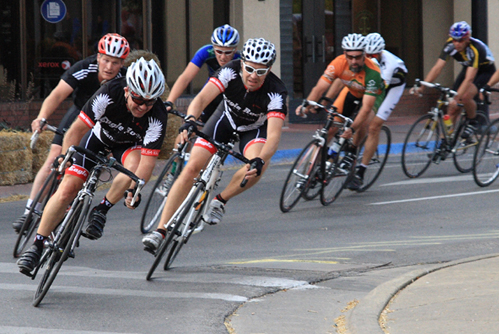 The Velominati Super Prestige has historically been the work of professional bike races. We focus on the Pro races for a simple reason: we know the races and riders, so Schleculating on where our favorite riders will finish becomes a left-brain/right-brain kind of confused mess that ends with our picks looking more Picasso than they do Rembrandt.
With that, we have our first VSP event for a community member's race as Cyclops subjects himself to your predictions for where he will finish in Saturday's race. Assuming you don't know any of the other racers riding in the Allan Butler Memorial Critierium, we're focussed on only one rider: Cyclops; enter his name into whichever place in the top five you think he'll finish. Points are awarded as usual, with 5 for first, 4 for second, 3 for third, 2 for fourth, and 1 for fifth, with a point going to anyone who gets him in the top five but not in the right place.  
As for any other community members who have a race coming up and are willing to add the pressure of meeting the expectations of our community to that you already have of validating your family's love by meeting their expectations; send us the details about your event and, depending on the timing, we'll run a VSP for you as well.
Yours in Cycling,
Frank
—
I guess since I'm the most masochistic (actually I think narcissistic is probably closer to the truth) of the Velominati and enjoy putting myself out there for public berating, Frank thought a Super Prestige with a twist might be in order.  This coming July 9th is our local downtown criterium.  The Allan Butler Memorial Criterium was started after a local racer was struck and killed by a taxi while crossing the street in Las Vegas at the Interbike show a few years ago.
The Cyclops VSP will consist of merely trying to guess what place I will finish in the event.  To help you make a semi-informed guess I'll give you a little background on me and my racing.
I'll be turning 50 years old in early August.
I started road racing two seasons ago.
I'm a Cat 5.
I was really into BMX racing and won the '96 Idaho State Championship for 31-35 Year Old Cruiser.
Southeast Idaho is not a huge hotbed for road racing but since I began racing I have always placed at least equal to or higher than the previous race*
I finished 5th in the last race I entered.
Last year I finished 13th in my class in the Allan Butler Crit.
I have been told by a lot of people that I am riding much stronger than I was last year.
I plan on going off the front right at the beginning of the race.
So there you have it.  Good Luck!
*Not counting a DNF at last year's Boise Twilight Criterium when my rear wheel was hit from behind and had half its spokes ripped out.