Velominati Super Prestige: Gent-Wevelgem 2012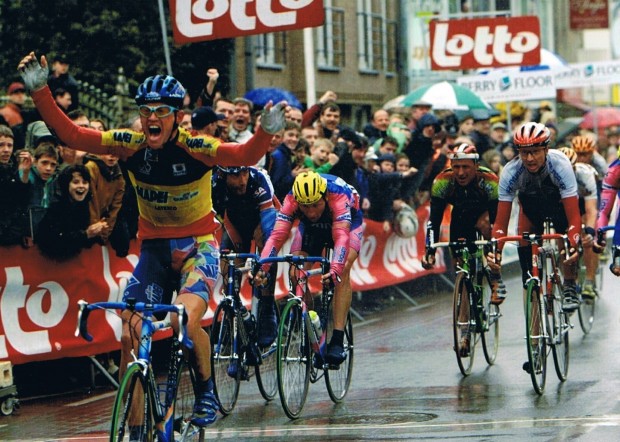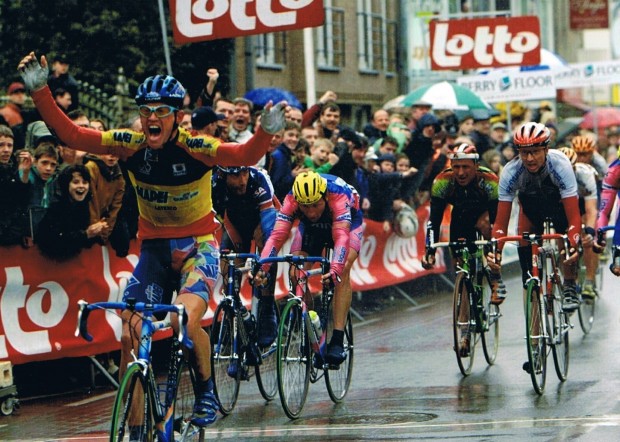 Gent conjures up images of the quintessential Flemish city. Age-old medieval architecture rising from the river's edge is classically Belgian. Gent is also firmly tied to Belgium's greatest gift to the world, cycling tradition. Many a pro-expat cyclist has relocated to Gent with the hope of testing their mettle in the seat of cycling's soul. Brad Wiggins and Tyler Farrar are two current stars who come to mind who emigrated to Gent. It is where Wouter Wylant hailed from and I believe it's where Andrei Tmchil calls home. Wevelgem, while I'm sure a very fine place, boasts only an old German airport constructed in WW1 and a pair of Miss Belgiums (2007 and 2011). But the countryside in between is the ideal place to hold one of cycling's classics, Gent-Wevelgem.
Some may see it as a semi-classic. That argument held more water when the race was placed in between The Ronde Van Vlaanderen and Paris-Roubaix in April. Now that it's been given it's own weekend on the calendar leading up to Cycling Week, I think it's fair to say that, while not a Monument, it deserves full classic status. Just look at the list of winners – Van Looy, Merckx, Van Springel, Godefroot, Maertens, Steels, and Boonen. And those are just a smattering of the Belgians. Throw in a few Cipollinis, Mosers, Kellys, and Hinaults and the winners list is a who's who of hardmen.
That is all well and good but what is really getting me excited about Gent-Wevelgem this year is the Kemmelberg. The Kemmelberg factors virtually every year in the race but what's different for me this year is the Keepers Tour is staying in Kemmel, very near the fabled climb. I imagine striking out on a morning ride just days after the race to have a go at the climb myself with the other blokes on the tour. I just hope I don't have to unclip and walk up the damn thing and thank Merckx I don't have to do it twice if I don't want to (The racers will complete the climb twice).
There is no such thing as a VSP that is easy to forecast but this one can be particularly tricky. It's usually one for the sprinters but rather than ending in a bunch gallop it often ends with a sprint from a small selection of riders who make it over the Kemmelberg intact. What does this mean for Mark Cavendish after his dismal day last weekend? Additionally, riding a bloc in this race could risk a premature peak for The Ronde the following week. In which case, maybe you look to guys like Sagan, Haussler, and EBH who are strong and likely to factor in the Monuments but may (and have) lay it all out for a day of Flandrian glory as they plot their up-and-comer status.
Here's some great footage of the Kemmelberg and many of the other climbs being contested in 2010. It's all good but if you want to skip to the Kemmelberg it's featured at 7:30.
[youtube]http://www.youtube.com/watch?v=DvaghC3Qhzg[/youtube]
There are many dudes who seem to be going well right now so get your picks in before 5am PST. Here's the challenge – think for yourself this time, don't follow the herd, and you just might put yourself in position to increase your tally for the Shop Apron awarded at the end of the season. Start list here.