Velominati Super Prestige: Giro di Lombardia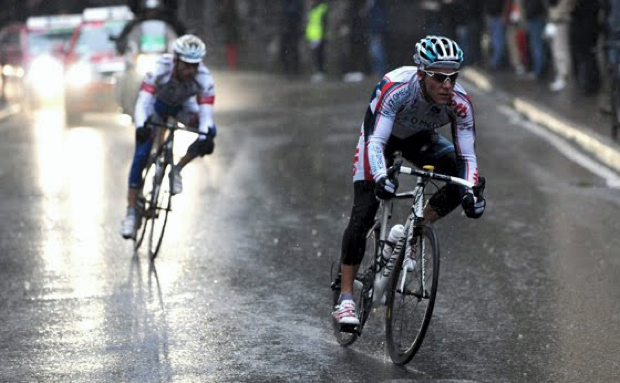 No event of the year is more likely to provide piles of Rule #9 in the Five and Dime than il Giro di Lombardia. A hilly circuit around Lake Como ensures lots of climbing and that the bunch is blown to bits before the finish. Add to that its position as the last classic of the season, nestled in amongst the falling leaves of mid-October, and you're nearly certain the weather will be terrible. The fact that it is being moved from October to September is distressing on several levels, not least that I'm certain the weather will be better. Good for the riders, bad for us; the way you hear some of the race organizers and the UCI talk, you'd almost thing they actually put the riders' well-being before the amusement of the public. That can't be right.
But most importantly, the Giro di Lombardia represents the final edition of this year's VSP. The results are all but buttoned up for Nate, although both Marcus and G'Phant are in with a mathematical chance of taking over the win with a perfect score and Nate pulling a Delgado.
VSP G.C.
1. Nate (120 points)
2. Marcus (109 points)
3. G'phant (107 points)
(Antipodal VSP Podium. Interesting.)
You know the drill, get your picks in by 5am Pacific on Saturday. Depending on how things go, we may be late to post the final results as the race organizers and the UCI scheduled the event in conjunction with the Seattle Cogal. Oh, and if you don't know what time 5am Pacific is and your Google Skills are not sufficient to elucidate that for you, I suggest you simply don't cut it too close.
Good luck.